New insights from Colliers on city centre office space
The city centre is where businesses want to be right now. So says new research from Colliers International which provides a market snapshot of office space in the heart of the city during the first half of 2019.
See a summary of the key insights from the research below - or see the full report.
Office vacancy is at the lowest recorded rate since surveys began two decades ago.
There is 63,000 sqm of office space currently under construction in the city centre (plus another 8,000 sqm under refurbishment). These projects are expected to be completed by 2021, and approximately 72% are already pre-committed.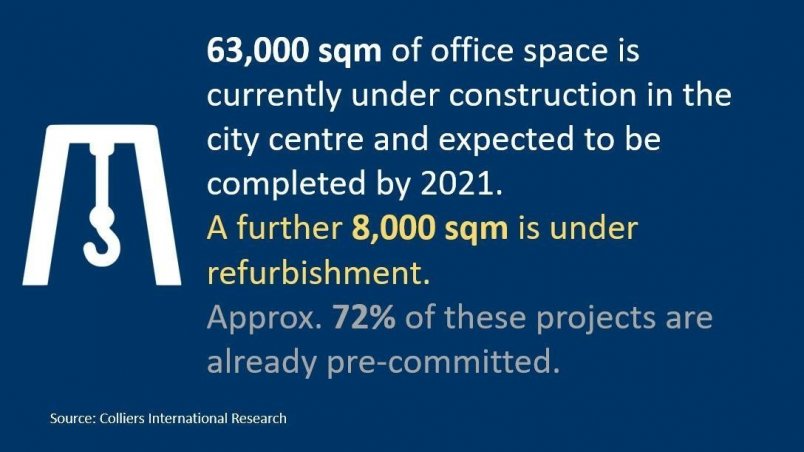 On top of what is currently being constructed or renovated, there is a further 30,000 sqm of office space proposed for the city centre between now and 2023, including properties on Madden Street and Queen Street.
Find out more about the value of the city centre for business, or see this article our CEO Viv Beck wrote for Colliers LEASe magazine about the evolution of Auckland's city centre and what it means for business.