Events play a key role in creating a vibrant, urban CBD environment and drive social and economic benefits. We are therefore focused on creating, developing and supporting city based events that will bring people into the city, and profile some of the great businesses we have in the CBD.
Heart of the City Events
Heart of the City's events focus on four major pillars of the city's offering - Dining, Fashion, Nightlife, Arts & Culture plus Christmas. This allows us to focus on finding specific opportunities to promote and involve a wide range of our business members.
Restaurant Month
Restaurant Month is held annually throughout the month of August and features special menus and events in over 100 Heart of the City restaurants, as well as a number of 'icon' events to anchor the event schedule. Restaurant Month aims to raise awareness of the great restaurants in the central city and get Aucklanders to dine out over the traditionally quieter winter months. The Restaurant Month marketing campaign incorporates a comprehensive above the line campaign across print, online and radio, a dedicated microsite within the Heart of the City consumer website and an integrated social and eDM content calendar.
Christmas in the City
The biggest month in the retail calendar year is December, and each year, we work to make the central city the most 'Christmassy' place in Auckland and a place for all Aucklanders to come together to celebrate. Our Christmas campaign includes a substantial amount of theming and decorations and a comprehensive marketing campaign to drive business at this key time in the retail year.
Fashion in the City
Fashion in the City is an annual opportunity for fashion to be celebrated in the city centre, and for people to come in to enjoy the unique, urban fashion offering. Fashion in the City was established in 2012 and has since delivered a busy schedule of fashion activities and events celebrating the city's most iconic brands.
Artweek
Heart of the City is the principal sponsor of the NZ Contemporary Art Trust's annual Artweek event, so the city centre is a key hub for gallery and arts-based activations during this annual celebration of visual art. Events and activities are delivered by the Contemporary Arts Trust, Heart of the City, CBD galleries and other stakeholders. The annual Late Night Art event, as well as new and one-off initiatives bring the city to creative life and build the reputation of the city centre as an arts destination.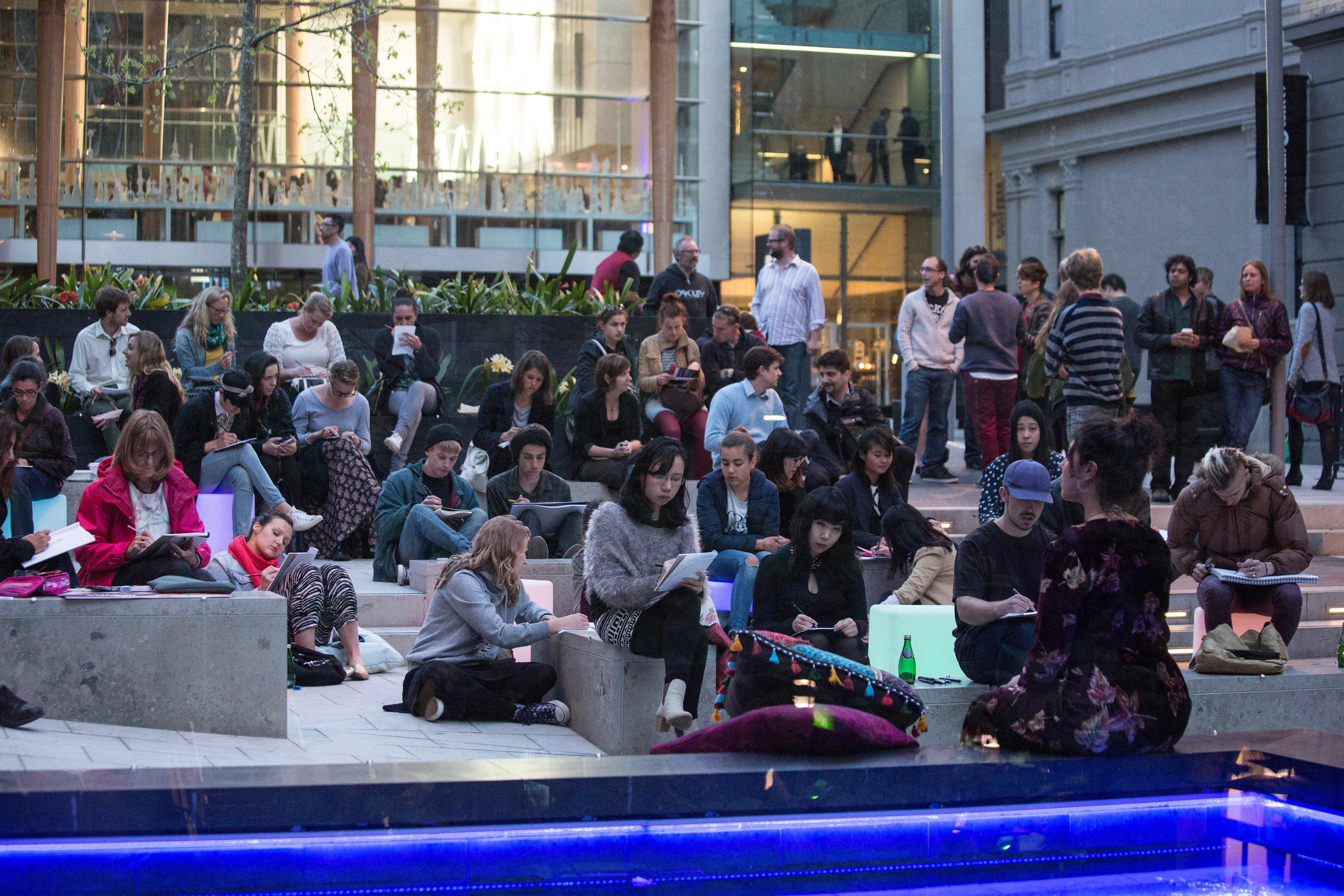 Event Sponsorship
Heart of the City is a direct supporter of many city-based events through sponsorship and assistance.
If you are organising an event and are looking for support, please contact us to discuss your event. Our sponsorship budgets are reviewed each year and can vary in line with Heart of the City's strategic priorities.
Event Calendar
Our event calendar has listings of all the major events and business related events.