Auckland Conversations
Auckland Conversations is an exciting series of talks designed to inspire, influence and inform the transformation of Auckland into the world's most liveable city, providing an opportunity to learn from the experience of world leaders. Talks cover a diverse range of topics, offering insights into design, placemaking, planning, heritage, the environment and socio-economics amongst other topical issues and are very relevant to City Centre businesses.

The events are inspirational and provide a great opportunity to network with like-minded people from diverse backgrounds. There are several events coming up in the series of talks including:





Return of the City - Professor Peter Newman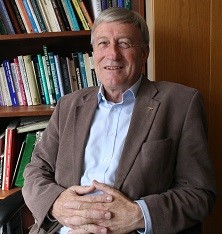 Professor Peter Newman from Curtin University in Perth will talk about the positive difference that rail has made to Perth and draw lessons for Auckland to learn from.
Professor Newman is an expert on sustainability and sits on the Board of Infrastructure Australia, which funds infrastructure for the long-term sustainability of Australian cities. He has recently received one of Australia's highest honours by being appointed an Officer of the Order of Australia for his contributions to urban design and sustainable transport.
Date: Tuesday 1 April, 2014
Time: 5:00pm – 7:00pm
Venue: Lower NZI, Aotea Centre, Auckland Central
Cities for People – Janette Sadik-Khan
Former New York City Department of Transportation commissioner, Janette Sadik-Khan will share her expertise on sustainable public transportation in New York City. Janette has lead on many innovative projects such as the creation of Broadway Boulevard, installation of 23 plazas, the addition of more than 285 miles of on-street bike lanes, car-free summer streets, weekend pedestrian walks and creating more durable and attractive streets. She has received numerous international accolades for her contribution to public service and transportation.
Prior to Janette's talk, we are screening the internationally acclaimed documentary, The Human Scale which you are welcome to come along and watch. The film questions our assumptions about modernity, exploring what happens when we put people into the centre of equations.
Among those featured in the documentary are past and future Auckland Conversation speakers including Jan Gehl of Gehl Associations in Copenhangen, Professor Rob Adams – City Director of Design – City of Melbourne, Paul Steely-White of New York Alternative Transportation and Janette Sadik-Khan.
Date: Monday 26 May, 2014
Time: 3.45pm – 7:30pm. Doors open at 3.30pm
Venue: ASB Theatre, Aotea Centre, Auckland Central
3.45 pm The Human Scale documentary
5.00 pm Networking (cash bar)
5.30 pm Janette Sadik-Khan speaks
If you wish to register attend the events or receive regular updates from Auckland Conversations, please click here to visit their website.