Members' event: StoreWatch evening session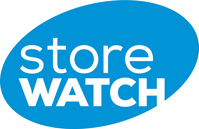 StoreWatch is a communication network of more than 150+ city centre retailers and the NZ Police. It enables its members to alert the network about incidents of theft and suspicious behaviour.
We've invited Auckland Police Constable, Sam Webb and Rebel Sport Loss Prevention Manager, Sam Shepherd to talk about shoplifting tactics, store layouts that can deter theft and how StoreWatch can help your business. All city centre retailers can join the network for free and many participants have benefited from the community initiative. Find out more about
StoreWatch
.