Be a part of improving the safety of the City Centre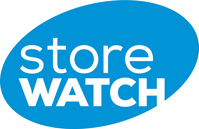 Two projects that are bringing marked improved to the safety and experience for our retail and late night businesses in the city centre are Storewatch and Barwatch. Helping to lower alcohol-related harm and retail theft in the city, these communication networks enable participating businesses to share vital information between each other. They are also connected with NZ Police and our City Watch team.
For Storewatch – information on actual or potential theft, trespass orders, or other troubles are shared between retailers by email or text. It's a quick, and free way to work together to minimise retail theft in the city.
We're now looking to expand into the surrounding areas. Storewatch is free for all city centre retailers to participate in.
Launched in 2013, the feedback we've received on this program has been fantastic!

"We have benefited a lot from being a part of Storewatch. Since being a part of this program, we have made a close connection with the stores involved around us and also received heaps of support from the Police. We would 100% recommend Storewatch to anyone." Sam Shepherd -Rebel Sport Atriu

Similar to our Storewatch initiative, Barwatch allows late night bars to share information about potential trouble brewing, customers who may be intoxicated and general information that could work to minimise issues escalating inside or outside venues which is working to improve safety in the city at night.
"It has been very useful and in some cases instrumental in keeping unwanted patrons out. We feel it really does improve general safety in the CBD." Rauairi Hatrick -Cassette 9

There have been some great results for both schemes.
Read more about these initiatives here.
If you are a relevant retail or late night business, please get in touch with us about how you can join these initiatives.