The Community Fridge and why community is so important for business
We talked to some familiar city faces about community and business, with Steven Yin from New World Metro telling us about supporting the Community Fridge and Scott McLean from Chuffed talking about some of the benefits and challenges involved in getting more connected with the city centre community.
"The community is getting bigger, there's more people living here, it's becoming a vibrant city. It's really exciting. When people feel connected to a place it creates a better vibe and environment for people travelling to the city, to work, the tourists." Scott McLean, Chuffed
Through the eyes of a small business
With walls covered in bright paintings by local artists and plates of food that look like works of art, it's fitting that Chuffed has close ties to the creative community. At the moment, they're serving up free breakfast goodies to the early morning gig goers at 95bFM's Breakfast Club at Ellen Melville Hall, they've been involved with High Street District events like the Men's Dapper Ride for Fashion in the City and they're a regular fixture on the Artweek Auckland schedule, hosting art exhibitions and events.
While he sees a positive impact on staff satisfaction and thinks it can't hurt people's perceptions of his business, owner Scott McLean says his main motivation is personal. "It's not about the PR or the good name for Chuffed, it's the selfish knowledge that I'm doing my part."
He says he'd love to do more, and that doing something good isn't necessarily expensive, but that the realities of running a business sometimes get in the way. "Small business can make a quicker impact because the decision making process is easy, but a lot of the time they're also the busiest, and don't have time to do things."
A bigger business perspective
As you'll have seen in the video at the top of the page, New World Metro is one of the main supporters of the city centre's Community Fridge in Griffiths Garden, but that's just the tip of the iceberg. The supermarket also donates food regularly to the Salvation Army and Auckland City Mission as well as supporting the Westpac Rescue Helicopter and offering an everyday 10% discount to students.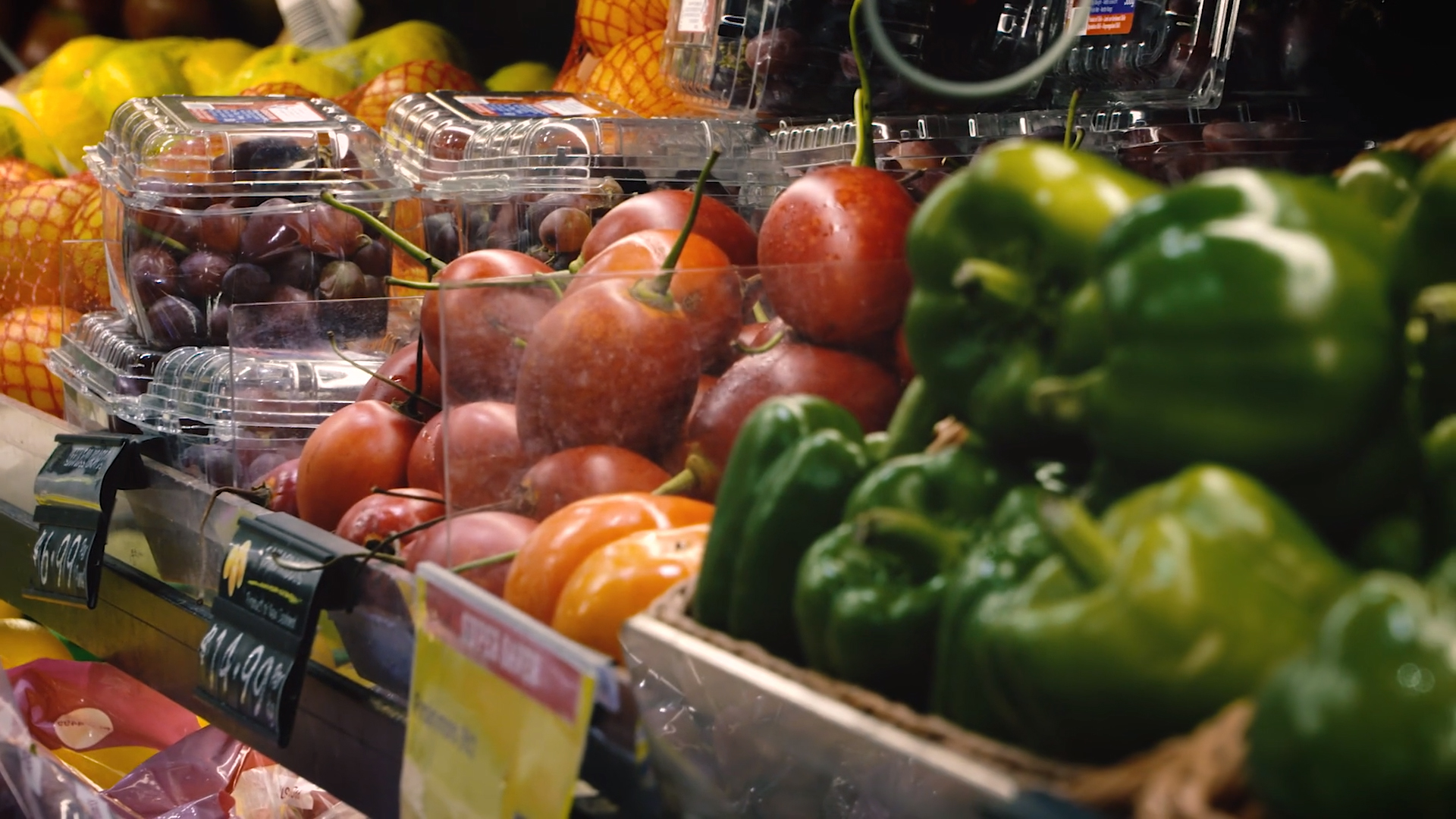 Sharing resources is the way the world's going, if I can't make good use of it, maybe someone else can." Steven Yin, New World Metro
New World Metro's Owner/Operator Steven Yin says being involved in the community appeals from both a personal and a business sense. Having been supported by a lot of people on the road to success, he says he's grateful and wants to pay it forward. "Now that I have this resource that I can manage, I'm happy to give it back."
He says it has a positive effect on his staff, too. "My team feel really good for doing things like this. My motivation every day is to get out of bed and look after my 75 employees, so they can live better, that they can have their wider community connections and they see what's going on out there."
How you can get involved
To talk about becoming a volunteer or donating food to the Community Fridge - whether you're in the food service business or sometimes have leftover catering from meetings in the office, email communityfridgeakl@gmail.com
If you'd like to talk to us about any ideas you have for growing community connections, we'd love to hear from you – email Sarah Hamilton-Hibbard or call her on 09 379 8000