Freyberg Square and Ellen Melville Hall – How to have your say on the draft design by Sunday, 27 September
Feedback closes on Sunday, Have your Say Now!
The Waitemata Local Board and Auckland Council are seeking feedback on the proposed concept designs for Freyberg Square and Ellen Melville Hall. The aim of the project is to revitalise the square – an important and popular space in the middle of the High Street area - and the Hall to maximise their potential and to create an inner city community hub that better serves those living, visiting, working, shopping and playing in the area whilst respecting the heritage of the site.
The project, funded by the Waitemata Local Board and by city centre businesses and residents through the city centre targeted rate, is part of a wider plan for the ongoing transformation of the High Street area, and the wider city centre, which has included the recent upgrade of O'Connell Street and a future commitment to improve High Street.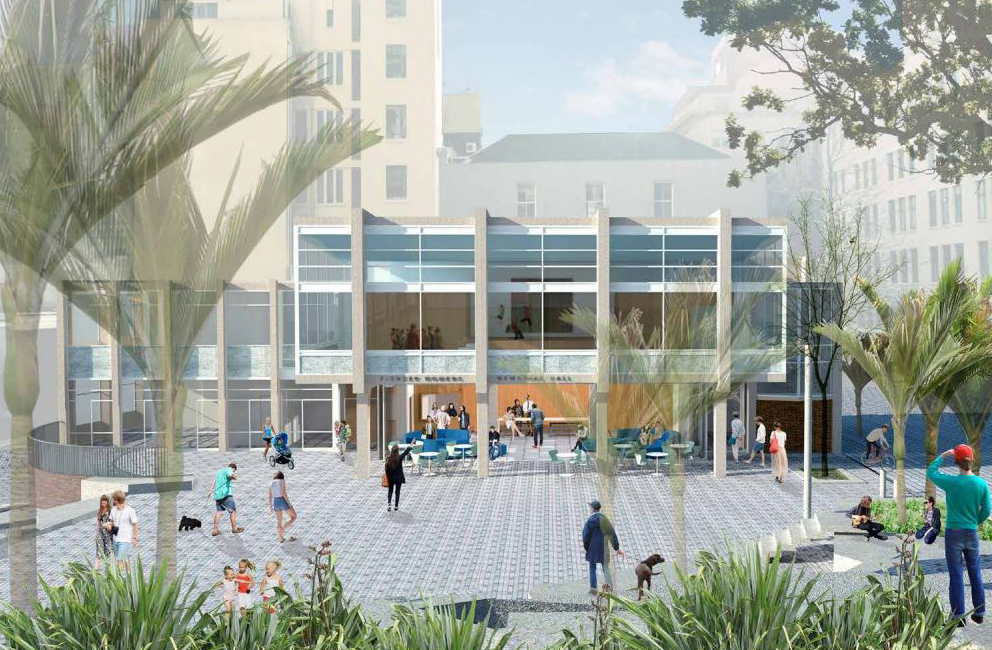 Get involved: View the designs and have your say
We want to ensure that all HOTCity businesses, and specifically High Street district businesses and property owners get involved and have their say on this important project. There are a number of ways in which you can provide your feedback to Council and we've outlined this below.
View the designs and have your say to Council by 27 September
here
.
We will review the results of consultation in advance of Council making any decisions on the final design. If you'd like to share your views directly with us, or discuss what is proposed please contact Tania Loveridge on 09 379 8000 or at
Tania@hotcity.co.nz.