Submission on the Alcohol Control Bylaw 2014
Related documents: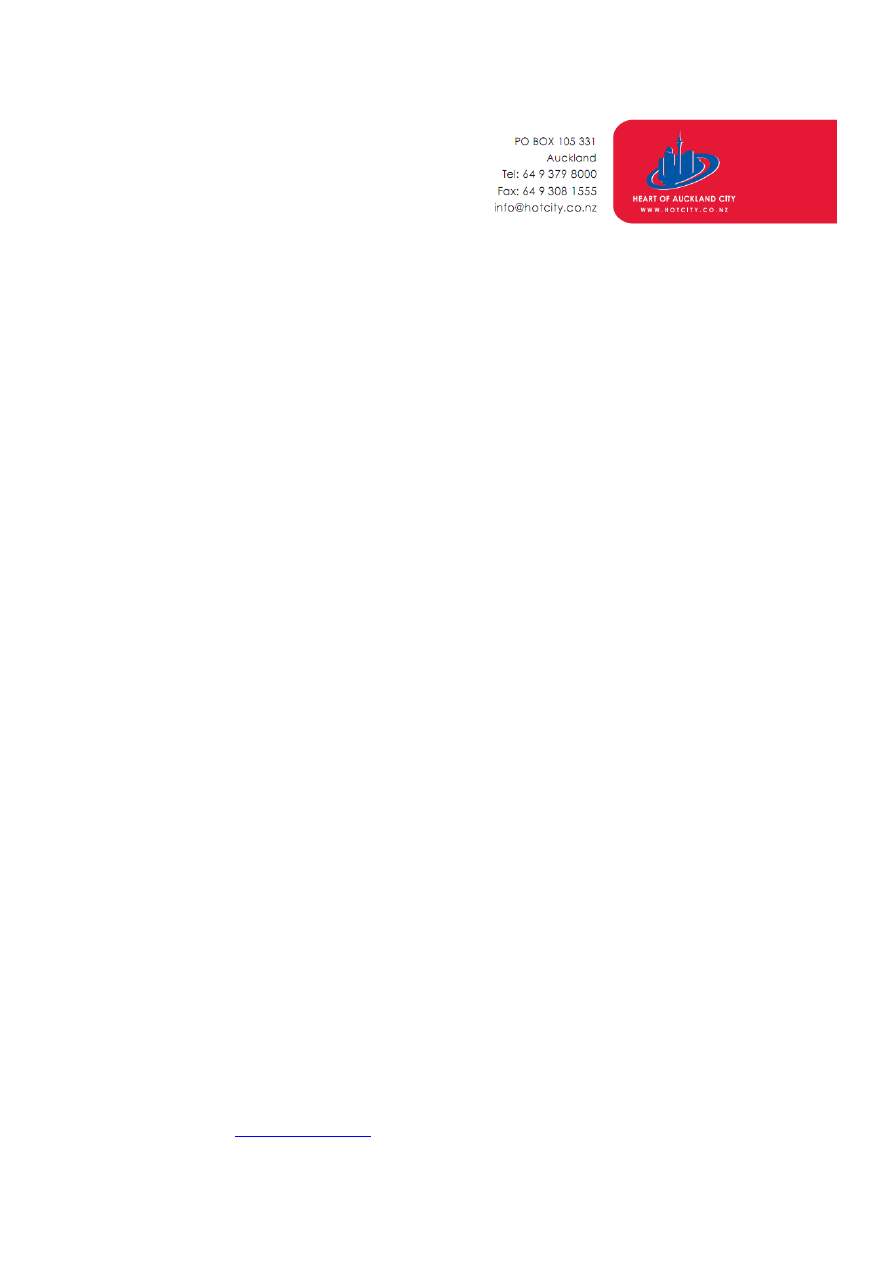 1 
29 August 2014  
Submission: Alcohol Control Bylaw 2014   
We appreciate the opportunity to comment on the proposed Alcohol Control Bylaw 2014. 
Heart of the City represents property owners and business interests in the Auckland's City Centre, 
and has an active role in the development of the central city as a vibrant place to spend time and do 
business. Ensuring that our public spaces are managed in such as a way that they are attractive and 
most importantly safe,  remain available for everyone to enjoy, and add vibrancy to the environment is 
the fundamental principle which we subscribe to.  
Our comments on this Alcohol Control Bylaw 2014 specifically relate to the Auckland city centre. 
______________________________________________________________________________ 
Overall, we are supportive of the proposed Bylaw. 
We specifically note our support for: 

The inclusion of 'publically accessible' places being covered by this bylaw. 

Delegations: We support the proposed decision making authority being delegated to the 
Local Boards. We ask that as part of the consultation and approvals process, Local Boards 
seek input from the relevant Business Improvement District (BID) prior to a final decision 
being made. 

Alcohol Ban Times: We support the proposed options.  
Thank you for the opportunity to comment on this Bylaw, and we are happy to discuss this 
further.  
Signed:  
Tania Loveridge 
Centre Manager, Heart of the City  
P: 09 379 8000, e: