Marketing and events opportunities
There are lots of opportunities for city centre businesses to get involved in special promotions and events as well as day to day marketing activities through Heart of the City.
For all businesses
All businesses in the heart of the city can be listed in the hotcity.co.nz business directory, which gives you added visibility across online search engines. Check to see if your listing is up to date, or contact us if you want to make changes to any details or contacts.
Day to day marketing for events, hospitality, retail, arts and more
We spread the word about what's on and what's new in the city centre through heartofthecity.co.nz, the weekly Central City Guide e-newsletter, Facebook and Instagram.
If your business is in one of the consumer categories we feature, make sure your web listing details (contacts, hours, description and high res photos) are up to date and that you let us know about any event announcements, new openings, special offers and interesting stories by emailing us here. If you have any updates or are not listed, please contact jennifer.berthier@hotcity.co.nz
Heart of the City events - mark your calendars
We encourage spending and visitation, and build the city centre's reputation as the best place in Auckland for dining, retail, arts & culture, with an annual calendar of events heroing our businesses in these areas. Find out more about the impact of these events in our 2020 annual highlights summary.
If you would like to chat about being involved in any of our events, contact info@hotcity.co.nz
For restaurants and bars
CHEAP & CHEERFUL
1 - 31 MAY 2021

Take part with a special offer $15 or under.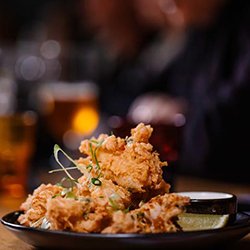 For restaurants
RESTAURANT MONTH
1 - 31 AUGUST 2021

Take part with a special menu offer.

More than 110 restaurants took part in the 2019 event, which saw a 5.5% increase in spending by Aucklanders with participants (compared with the same period in 2018).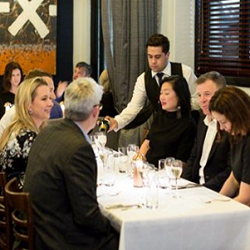 For retailers
FASHION WEEKEND IN THE HEART OF THE CITY
26 - 29 AUGUST 2021
Free activations in public spaces extend the Fashion Week festivities into the streets, and instore offers and specials encourage retail spending.


For galleries and creatively inclined businesses
ARTWEEK / LATE NIGHT ART
9 - 17 OCTOBER 2020
Late Night Art – Tues 12 Oct, 5-9pm
Take part with an exhibition or event. If you'd like to chat about ideas you may have, contact
jane@hotcity.co.nz
Spending during Late Night Art 2019 was up 7.9% on the previous year in key activated areas.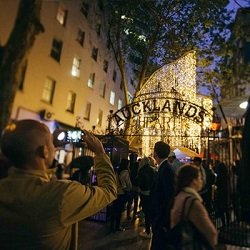 Contact us
Want to find out more, talk to us or tell us your news? We'd love to hear from you.