A six-building mixed use development is underway on the block bounded by Halsey, Pakenham, Gaunt and Daldy Streets, with the first building due for completion by May 2020.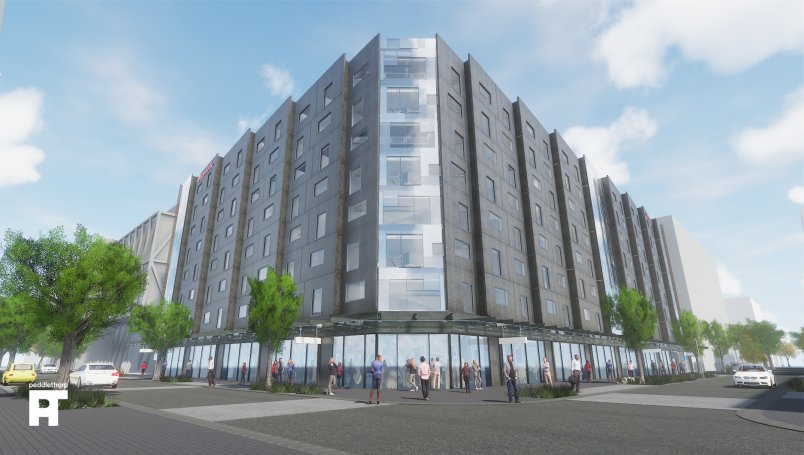 The first stage of Infratil's Wynyard 100 development, designed by Peddle Thorp, is a seven level structure incorporating a 154-room Travelodge hotel, ground floor retail, food and beverage, new NZ Bus office space along with 385 car parks.
Designs reflect current and past uses of the site, embracing the notion that new activities can be inserted into the urban fabric while establishing a dialogue with the existing built environment.