At the beginning of October, we set out on a pilot programme in response to city centre businesses wanting to see begging addressed in our city centre.
We wanted to find a positive way to do this, so in partnership with the Auckland City Mission, and with support from Colliers, Lifewise, Precinct Properties, Scarecrow and SKYCITY, the Street Guardians pilot was launched.
Street Guardians provides a weekly opportunity for the Auckland city centre street community to spend a day with organisations like the Tipping Point, The Pallet Kingdom, Sustainable Coastlines and Waiheke Resources Trust, fixing bikes, building planter boxes, planting trees and cleaning up beaches.
We took this approach after engagement with the street community, businesses and social agencies like the Auckland City Mission and Lifewise told us that providing opportunities for involvement is important and valuable.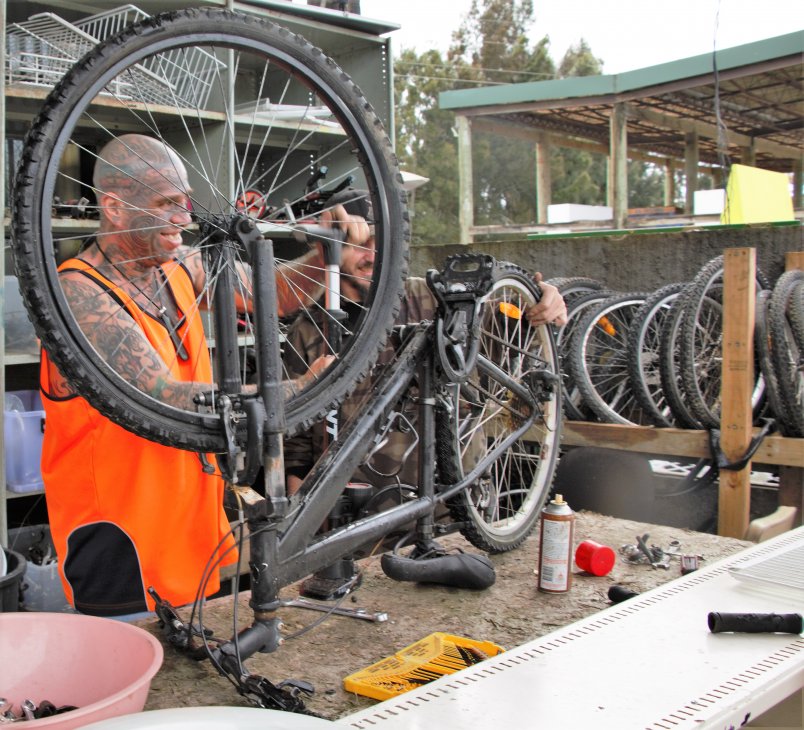 How the Street Guardians pilot made a difference
Over the six week pilot, more than 35 members of the city centre street community got involved - including people who are currently homeless in and around the central area as well as those recently housed through Housing First. The responses we've received from participants, the community organisations and supporters have been overwhelming - take a look at what some of the participants had to say about the difference it made in the video below.
What's next?
We're so excited to be able to confirm that we are planning on bringing Street Guardians back in 2019. We're just working on a few of the details and look forward to sharing more information in the new year.
Supporting the future of Street Guardians
We are thankful to our partners for making the Street Guardians pilot possible. Having the support of city centre businesses makes all the difference in being able to deliver a programme like this. If you are interested in finding out more, or would like to give support in some way please contact Tania Loveridge here.