Cruise Ship Timetable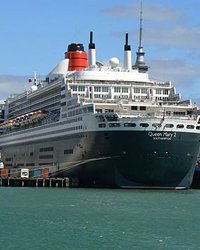 Auckland City Centre is one the main docking points in New Zealand for cruise ships. During the summer months, there are nearly 200,000 visitors arriving on over 75+ ships. Our AKL in a Day, Your Guide to the Central City guide is designed to keep cruise visitors in the city centre for longer.
We also highly recommend printing out the timetable on the Ports of Auckland website, so you can be aware of when there may be additional foot traffic in the central city. You can view the Ports of Auckland cruise ship timetable here.