Auckland business support – find out about Activate Tāmaki Makaurau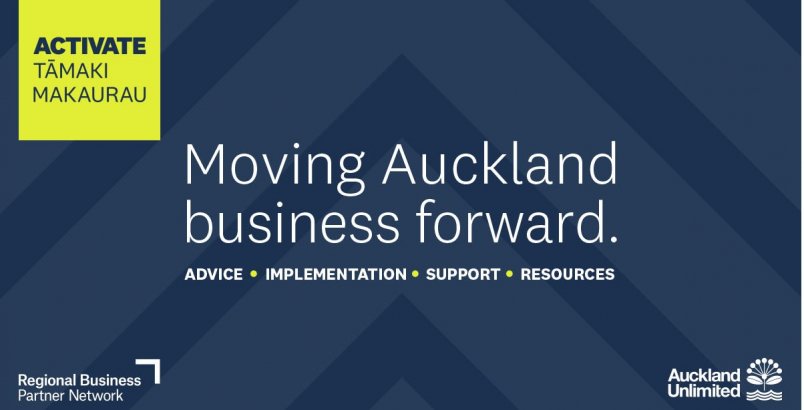 Activate Tāmaki Makaurau is a support package for Auckland businesses affected by ongoing alert levels within the COVID-19 Protection Framework.
Free Tools and Resources
Our partners are regularly adding useful and up-to-date free tools and resources you can access right now, including webinars, business continuity plans and guides, and information on how to prepare your business digitally and operationally for Omicron. Access Activate Tāmaki Makaurau Business Community resources here.
First Steps
Is available to business owners and managers feeling overwhelmed, isolated, and under pressure from the impacts of COVID-19. First Steps provides health and wellbeing support, including learning and development resources, webinars and podcasts, and also provides individualised professional support for business owners. Access First Steps here.
Business Advice
Business Advice support is now closed for funding applications as of 4 pm on 22 March 2022.
Unfortunately, businesses who have not yet applied for funding can no longer access Business Advice support.

Business Advice funding is still available for businesses who have already had their application for funding approved via email.
For businesses who have submitted a Business Advice application/proposal, funding is currently available but is not guaranteed until the business has received funding approval via email.
Find out more about Activate Tāmaki Makaurau and start accessing support today.
Access Activate Tāmaki Makaurau
Activate Tāmaki Makaurau is brought to you by your Auckland Support Crew:
Auckland Unlimited, Auckland Business Chamber, Business Events Industry Aotearoa, Employers & Manufacturers Association, Heart of the City, Hospitality New Zealand, Restaurant Association of New Zealand, Retail New Zealand, Tourism Industry Aotearoa, Whāriki - Māori Business Network, the Pacific Business Trust, Amotai, the Regional Business Partner Network, and supported by MBIE.