Auckland business support – find out about Activate Tāmaki Makaurau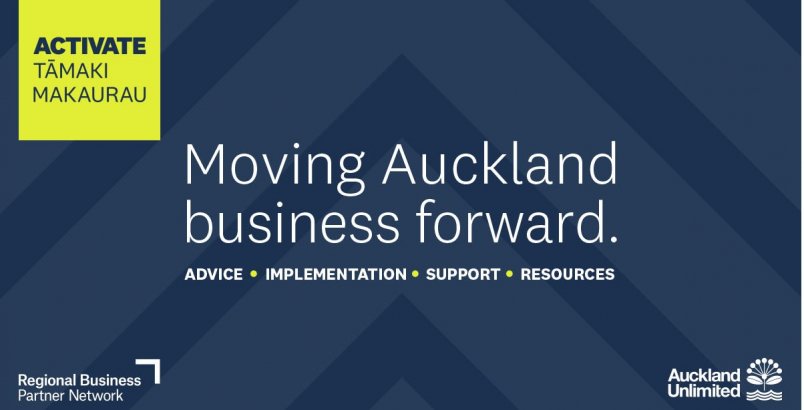 In late October the Government
announced
a support package for Auckland businesses affected by ongoing alert levels as the country transitions to the new COVID-19 Protection Framework.
Heart of the City is an Activate Tāmaki Makaurau partner and we want to share how this could help your business over the coming months.
Activate Tāmaki Makaurau has been set up to connect existing Auckland businesses with that support. It can help you navigate the current environment and build a more resilient business, by supporting you to work through tough decisions, seize future opportunities and adapt where necessary to enable your business to thrive.
It has been a long road for Auckland businesses. This support can help secure the future of your business. Consider what support is right for your business now, and what will help your business most over the coming months.
First Steps - Health & Wellbeing support
Are you feeling overwhelmed, isolated or under pressure and looking for health and wellbeing support, tools and resources that could help you? First Steps can help. It is a confidential place where you can choose to communicate with us how best suits you or simply explore the many resources available that can help.
Available now.

Business Community Resources
Our partners have provided free tools and resources you access right now. This includes webinars, checklists and handbooks on how to operate under the COVID-19 Protection Framework, vaccinations and returning to work safely.
Available now.

Business advice
Are you looking for expert advice to manage your cashflow, set up a marketing plan to reach more customers, get your business online, integrate your ecommerce with your business process, or work on a business continuity plan? Activate Tāmaki Makaurau can connect you to expert advice and support to keep your business moving forward.
Applications open 1 December.
Implementation Grant
You've got your business advice and a plan in place – now what? An Implementation Grant will enable you to access the services you need to put that advice or plan into operation.
Applications open 1 December.

Find out more about Activate Tāmaki Makaurau and start accessing support today.
Access Activate Tāmaki Makaurau

Activate Tāmaki Makaurau is brought to you by your Auckland Support Crew:
Auckland Unlimited, Auckland Business Chamber, Business Events Industry Aotearoa, Employers & Manufacturers Association, Heart of the City, Hospitality New Zealand, Restaurant Association of New Zealand, Retail New Zealand, Tourism Industry Aotearoa, Whāriki - Māori Business Network, the Pacific Business Trust, Amotai, the Regional Business Partner Network, and supported by MBIE.