City-centre businesses: Order your Christmas Decals at no charge
All things going well with COVID levels, we're planning for Christmas in the Heart of the City to be better than ever this year. We'll provide an overview of what's planned soon, but in the meantime, we're excited to announce that this year we're offering Christmas Decals for street-front businesses, at no charge. These are designed to tie in with our other festive decorations including banners and new tree lights and we would love to see businesses take up this offer. We have two options available -there is a corner cluster of three decals or a 'frieze' as above.
Click here to order by 5 pm, Friday 22 October, and depending on COVID levels we aim to deliver this in the week of 8 November. We will be in touch on this closer to the time.
Design options
There are two options you can choose from to best suit your window and what will be displayed in it. The decals are adhesive on the back, so they can be applied from the outside of your windows.
Corner cluster option
3 shapes installed as below fills space 70cm high by 60cm wide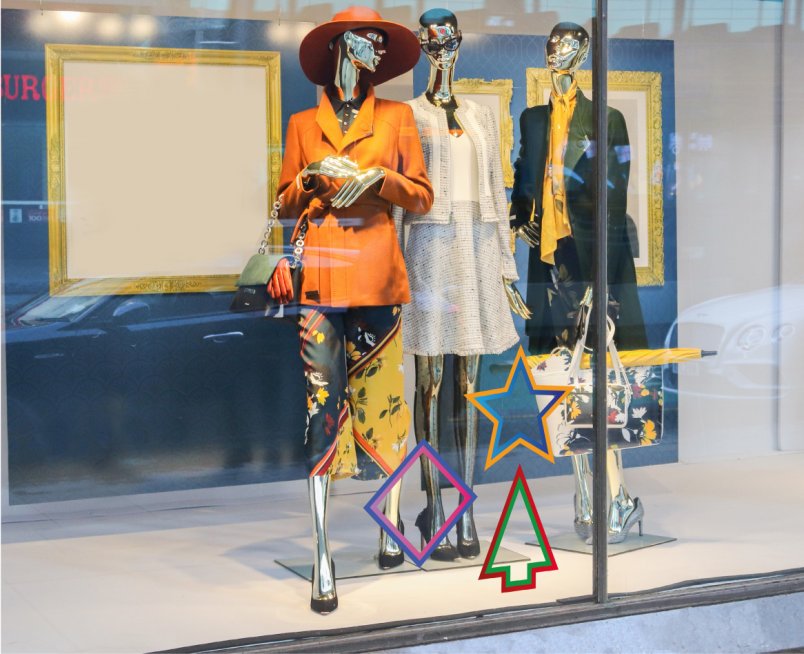 Frieze option
33cm high, one set of 4 shapes fits window widths from 1.3m - 1.5m

Order your decals now
Click here to order by 5 pm, Friday 22 October.
If you have any questions or require any more information, please let us know.
Get involved this Christmas
Another opportunity for city-centre retailers is our Christmas Windows competition. Find out more here