New hotel announcements in response to demand
Updated 16 August 2018
We wrote nine months ago about the projected shortage of hotels in the city centre due to high demand, and about the new developments that were underway at the time.
Since then we've seen a huge number of new announcements to meet accommodation demand - in the last month there's been about one per week!
Precinct Properties and IHG's announcement about the One Queen Street Hotel brings the number of new hotel rooms in live or planned developments to over 2,000.
Here's a recap of the recent announcements and all of the city centre hotels in the pipeline at the moment.
RECENTLY ANNOUNCED
InterContinental Auckland at One Queen Street - expected completion 2022
1 Queen Street (at corner of Quay Street) - 244 rooms and suites over 12 stories of a 22-level building created by the redevelopment of the existing HSBC Building. A rooftop bar and hospitality will spread across 500sqm on the 21st floor. The hotel is being developed by Precinct Properties as a complement to their Commercial Bay development on the same block and will be operated by IHG.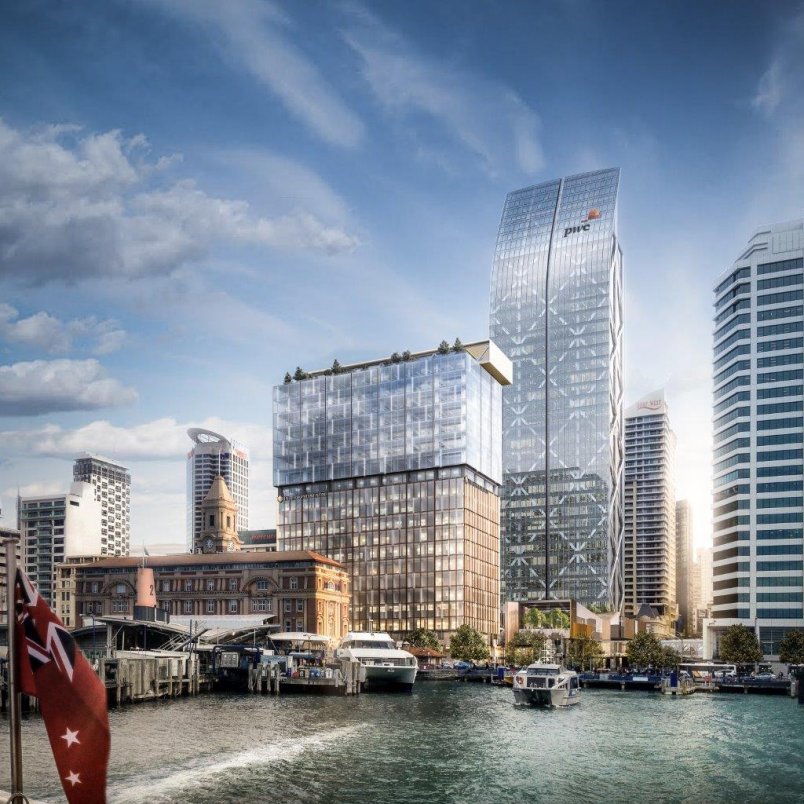 Sudima Hotel - expected opening summer 2019/2020
Corner Wellesley and Nelson Streets – 180 – 200 rooms with a gym, rooftop bar and separate restaurant and bar. To replace the old Datacom House on the site opposite the soon to open NZICC. View website.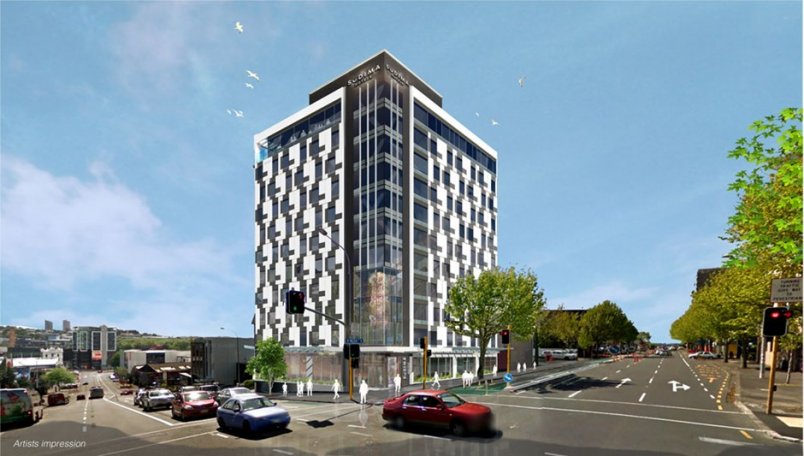 Indigo Hotel – in planning stage, expected opening 2021
51 Albert St – 225 rooms and 24 private residences over 41 stories. The development will incorporate the historic facades of Macdonald Halligan Motors Company on Albert Street and St Patrick's Square. View website.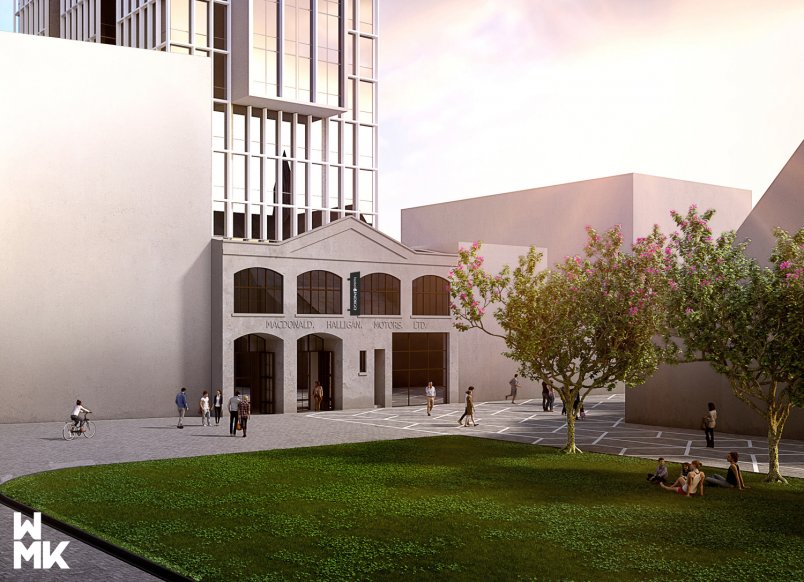 Mercure Auckland Queen Street - expected opening 2020
500 Queen Street (so outside the Heart of the City boundary) – 96 rooms over eight stories, with a restaurant, conference room and fitness centre. The existing building on the site is being retrofitted as a hotel.
Potential hotel on Albert and Wolfe Streets
Corner Albert and Wolfe Streets - developers are in the concept planning stage for a substantial multi-level commercial project on the sites of the heritage Yates Building and the old carparking building on Wolfe Street. Plans include retail at the ground levels on Albert, Federal and Wolfe Streets, with the potential for a hotel and apartments above ground level.
Hotel Britomart – expected opening autumn 2020
Corner Gore and Galway Streets – 99 rooms and 5 luxury suites over 10 stories, with ground floor laneways connecting to neighbouring heritage buildings, retail and food and beverage outlets. View website.
UNDER CONSTRUCTION
So Sofitel Auckland – opening November 2018
67 Customs St East - 130 rooms, with a rooftop bar, streetfront café, restaurant and a floor of wellness facilities. View website.
Horizon Hotel (at NZ International Convention Centre) - expected opening late 2019
100 Hobson Street - 303 rooms and suites above a retail and dining laneway with airbridge connectivity to the NZICC and main SKYCITY site. View website.
Park Hyatt Hotel - expected opening May 2019
141 Halsey Street - 195 rooms plus food and beverage outlets, event spaces, spa, fitness centre and a 25 metre pool.
Ramada Victoria - expected opening 2019
147 - 149 Victoria Street West - 48 serviced apartment suites, 55 residential apartments over 9 stories, with 8 retail and office units. Groundworks are underway.
The Pacifica - expected opening late 2020
10 – 12 Commerce Street - 35 hotel suites over floors 1 - 6 of a 57-level apartment tower. View website.
Even Hotel and Holiday Inn Express – expected opening 2020
Corner Wyndham and Albert Streets – A 200 room Even hotel on the upper levels and a 290 room Holiday Inn Express on the lower levels of a 37 level tower. Demolition is underway.
PROPOSED
Ritz-Carlton Hotel (in NDG Tower)
Corner Elliot and Albert Streets - 300 rooms over four levels of a 52 storey tower.
Wynyard 100
100 Halsey St – 120 rooms in a mixed use development
Information accurate at time of publishing (2 August 2018). Additional information for hotels 'Under Construction' and 'Proposed' from Emerging Auckland