Positive changes continue to evolve the experience of Queen Street
Queen Street is located at the heart of our city centre and plays a significant role economically, socially and culturally. There's positive changes underway that will continue to evolve the experience of Queen Street, including the completion of the Wai Horotiu Queen Street works, upcoming private developments planned in Midtown and new retailers – all who are signalling their long-term confidence in the golden mile, and the wider city centre.

Lower Queen Street has seen the opening of French Luxury jewellery brand Van Cleef & Arpels at 22-24 Queen Street. The most recent addition to the host of jewellers in the area is local brand Partridge Jewellers, who are set to open a second Queen Street store at 75 Queen Street in early December. It will be their head office and exclusively house two of the world's most sought-after Swiss watch brands: Patek Philippe and Rolex.
Grant Partridge, the fifth-generation owner of Partridge Jewellers says:
"We are taking a big opportunity to represent two of the finest watch brands in the world. We want to create a wonderful experience for our local clientele. Upstairs will provide an intimate space to encounter these brands in line with international trends. We want to be at the forefront of this in New Zealand. We are also thinking of our long-term future — it's a vote of confidence in the Auckland CBD."
It joins the flagship store for Studio Cavit - SC Luxury, which opened at 131 Queen Street.
Owner and Director Ian Cavit is a New Zealander himself and redevelopment of the city centre played a big part in his decision to set up shop in the area. He says:

"Over recent years I have seen Auckland grow into an exciting cosmopolitan city and the recent development of Downtown, the Britomart and the waterfront area is something Aucklanders can be proud of. Auckland has an exciting future, and we want to be part of it".
At 58 Queen Street is the newly opened Watches of Switzerland.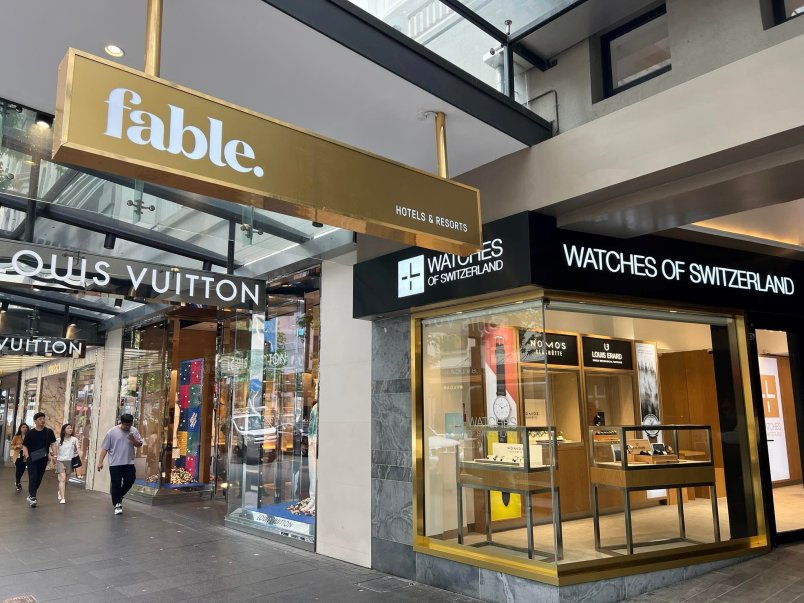 Gow Langsford Gallery has opened a new satellite exhibition space at 131 Queen Street and is a wonderful opportunity to check out some of New Zealand's top artists. For the summer season, there's a dynamic selection of works on display that celebrate painting, sculpture and more from the Gallery's represented artists. It includes new works by Darryn George, Lisa Roet, Karl Maughan, Chris Heaphy, Grace Wright, Brett Graham and Reuben Paterson.
But it's not just luxury brands and fine art that recognise the value of having a Queen Street address:
At 109 Queen Street, is the first POP MART store in Oceania. Famed for its art toy blind box series, POP MART has millions of fans across 23 countries. Spread across two levels, it features a colourful interactive area and a MEGACOLLECTION exhibition area.
Justin Moon, vice president of POP MART and president of POP MART International said when it opened in April this year:

"We are excited to come to New Zealand and open our new store in Auckland, a world-renowned and beautiful city. With our well-designed store, we can connect with local art toy fans and consumers, bringing them a joyful and engaging shopping experience, and share the culture of art toys."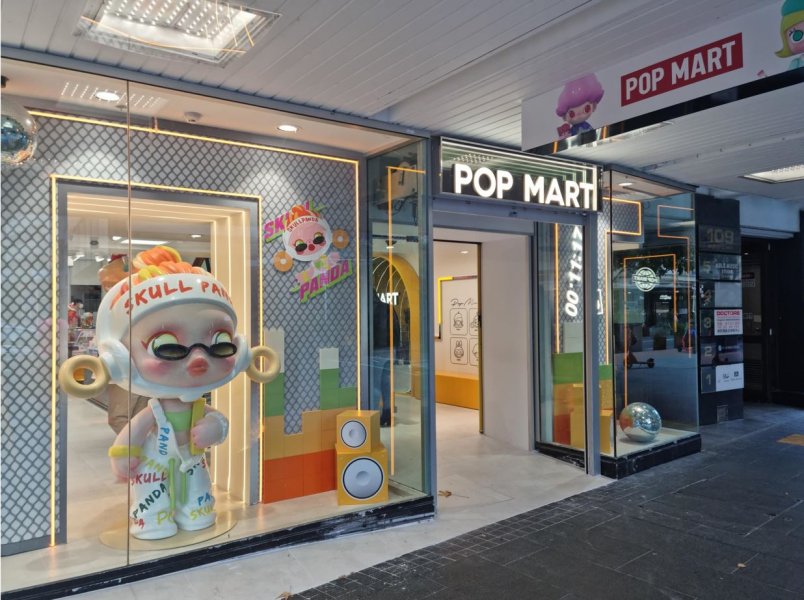 The hotly anticipated
Nike
store is now open at 228 Queen Street. In another New Zealand first, it's Nike's first live concept store in the country. This means that shopping at the store is a unique experience tailored to Kiwi audiences. This unique approach meant that there were lines down the street on their opening day, which also featured live music and activations.
Womens fashion brand Gorman has opened at 210 Queen Street, along with Mirrou, which has opened at 158 Queen Street. While at 176 Queen Street, Novo Shoes is slated to open in the first quarter of 2023.

Within the hospitality sector, the area has welcomed a number of new businesses of late. Including Maakindii a Thai BBQ eatery at 396 Queen Street, Stacey's Cakes and Desserts at 368 Queen Street (inside Queen's Court), EOS Coffee at 34/40 Queen Street (inside Queens Arcade) and Wild Cookie Farm at 368 Queen Street.