Welcoming workers back to the office
The recent move to Orange has seen more workers shift offline and into their city centre offices. Heart of the City, Auckland Council and the private sector have been welcoming them back in a variety of ways to help people rediscover and reconnect with the city and each other.

Heart of the City welcomed workers back with the
It's Our Shout – Welcome to Orange
initiative. A big part of the success of this initiative was the spirit of collaboration. Not only did we work with hospitality locals, we connected with local property managers and businesses to help spread the word and share the enthusiasm of being back in the office. Colliers Property Management let workers in 205 Queen Street know about our giveaways, while we worked alongside ASB to give away vouchers as part of their Re: Connect series welcoming workers back to their waterfront office. The team at Spark gave us a rousing welcome, with hundreds of their team turning out to support local businesses.
Handing out vouchers is a small gesture, but it acted as a reminder that coffee can add up to make a difference for hospitality businesses and to encourage city centre workers to reconnect with their favourite 'work locals' - or rediscover new ones! Link Alliance is also handing out free coffees to local businesses around Aotea Station
every Friday morning in May.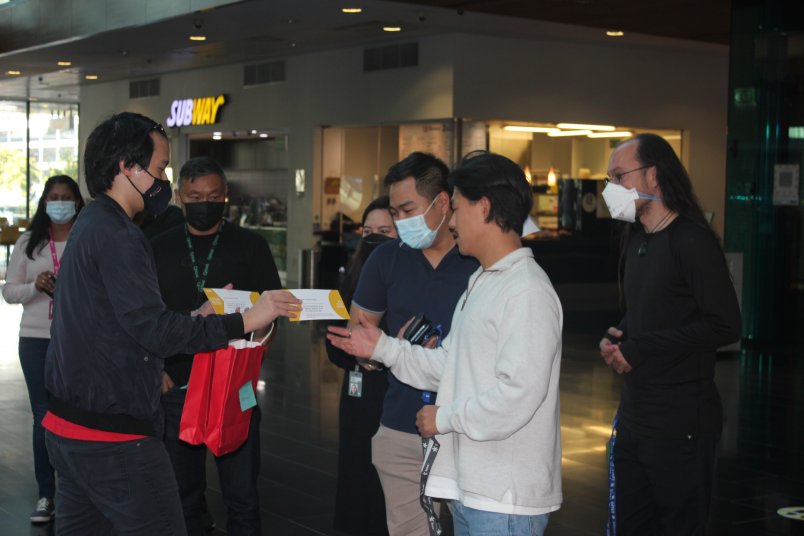 A number of corporates have welcomed their teams back into their city centre offices with a range of exciting activations and initiatives - such as
Precinct Properties
'Back to Business' programme. They celebrated being reunited with their colleagues with giveaways, puppy patting, miniature golf and live music. Britomart, the Viaduct and Commercial Bay have recently launched Welcome Back to the Waterfront - a week of tantalising offers from the area which is on until
15 May.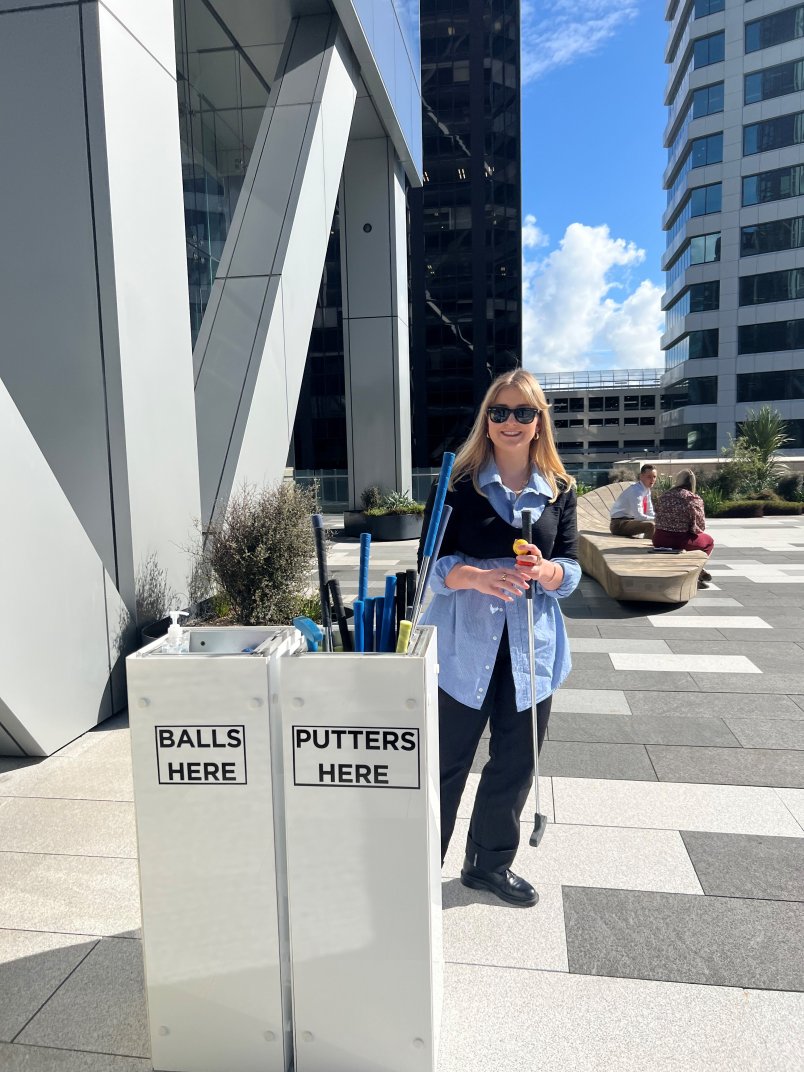 If office workers are missing their at-home playlist,
Auckland Council is offering free lunchtime performances
at Fort and Elliott Street. Performances are happening 3-5 May at Fort St pocket park, then every Tuesday, Wednesday and Thursday from 11 am -1:30 pm on Elliott St and Fort St pocket park from 10 May - 9 June. Featuring an ever-changing schedule of pop-up DJ's, live music, entertainment, and games there will be something for everyone.
Keep up to date with what's on in the heart of the city over the coming months
here.