Workers reconnect with the city centre
With more workers heading into their city centre offices, Heart of the City, Auckland Council and the private sector have welcomed them back with opportunities to rediscover and reconnect with the city centre and each other.

The spirit of collaboration and celebration of locality was at the heart of each initiative. Heart of the City shared our enthusiasm for being back in the office with It's Our Shout – Welcome to Orange. We worked with local hospitality businesses and connected with property managers and businesses across the city centre to spread the word amongst their teams. Over two weeks, we handed out hundreds of free lunch and coffee vouchers across the city centre.
Colliers Property Management let workers in 205 Queen Street know about our giveaways, while we worked alongside ASB to give away vouchers as part of their Re: Connect series welcoming workers back to their waterfront office. The team at Spark gave us a rousing welcome, with hundreds of their team turning out to support local businesses.

Handing out vouchers is a small gesture, but it acted as a reminder that coffee can add up to make a difference for hospitality businesses and to encourage city centre workers to reconnect with their favourite 'work locals' - or rediscover new ones! Link Alliance handed out free coffees to local businesses around Aotea Station every Friday morning in May.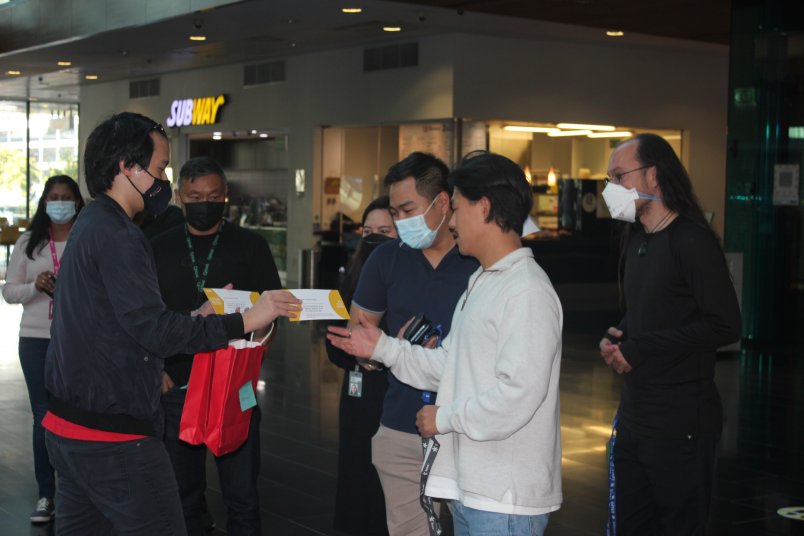 A number of corporates have welcomed their teams back into their city centre offices with a range of exciting activations and initiatives - such as
Precinct Properties
'Back to Business' programme. They celebrated being reunited with their colleagues with giveaways, puppy patting, miniature golf and live music.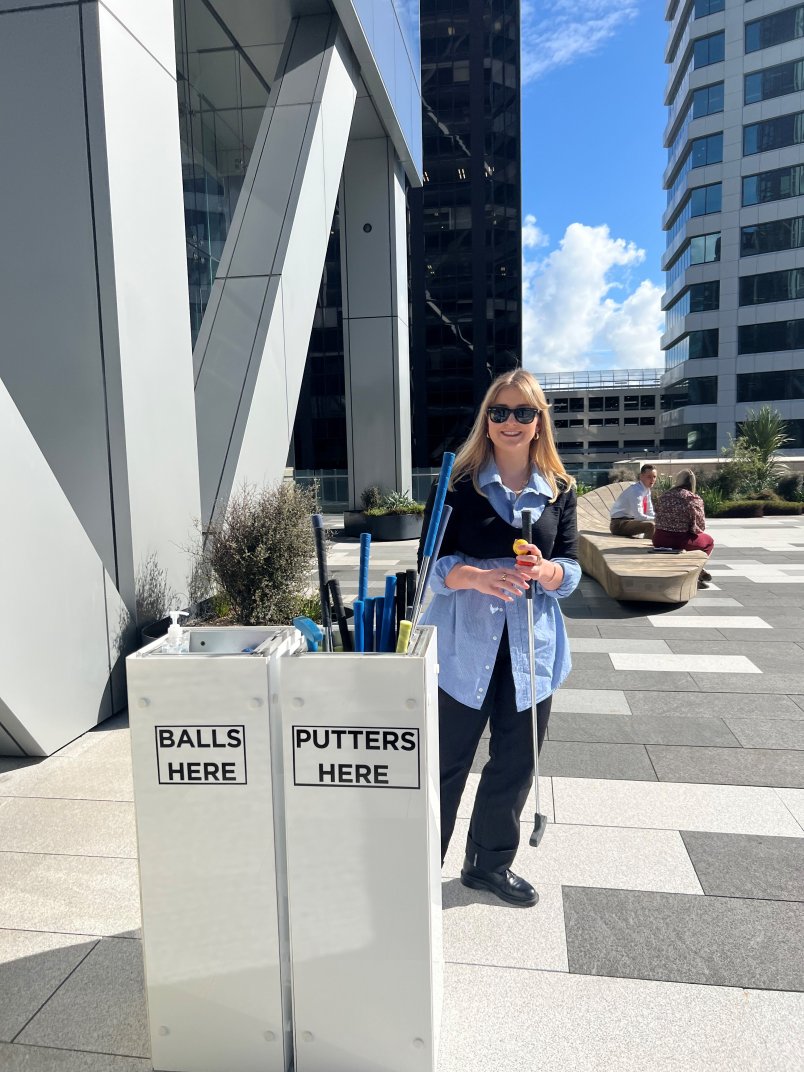 Harbour Grounds, an office precinct near the Viaduct Harbour welcomed back its customers with a week of free activities. It involved yoga classes, e-bike rides and spinning wheel giveaways that included special jars of honey created onsite, desk succulents, retailer vouchers, Harbour Grounds keep cups and drink bottles. The events were accompanied with some live tunes by emerging musician, Bella Rafflyn over the lunch hour. Staff at Harbour Grounds were also given the chance to win a $500 Canopy Camping Escape voucher as part of the activation week.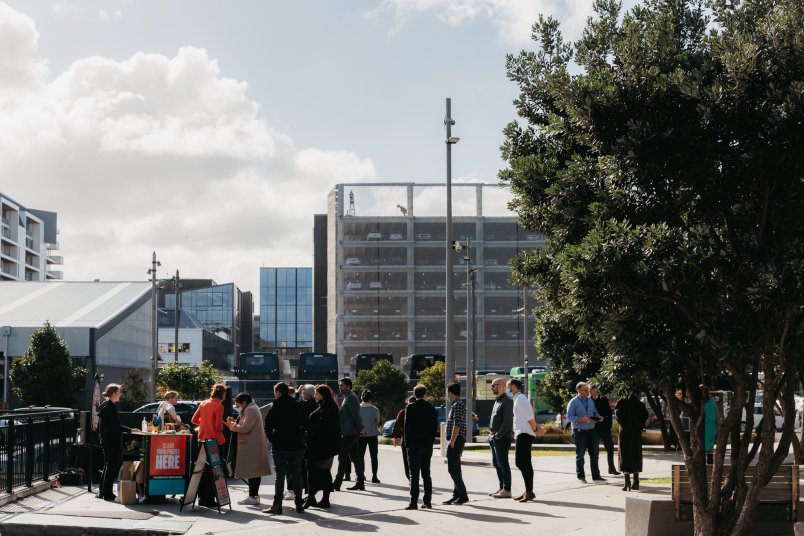 Britomart, the Viaduct and Commercial Bay launched Welcome Back to the Waterfront - a week of tantalising offers from the area that had queues forming around the block.
The Great Wynyard Quarter Office Shout saw more than 2000 people from 12 Wynyard Quarter corporates reconnect with each other and a number of hospitality venues in the area. Teams were able to reconnect and form new connections with each other and their 'work locals.' There was a pre-COVID buzz in the air that delighted participating venues and workers alike – photos are available here.
Workers missing their at-home playlist have one more week to check out Auckland Council's free lunchtime performances at Fort and Elliott Street. They are happening every Tuesday, Wednesday and Thursday from 11 am -1:30 pm on Elliott St and Fort St pocket park from 10 May - 9 June. Featuring an ever-changing schedule of pop-up DJ's, live music, entertainment, and games there will be something for everyone.

Keep up to date with what's on in the heart of the city over the coming months here.