CityWatch: supporting safe and inviting streets
You may have met some of the CityWatch team who are here to support a safe and inviting city centre environment by ensuring compliance with Auckland Council bylaws in public places. This includes dealing with nuisance activities including obstructive or aggressive behaviour as well as monitoring busking and outdoor trading, reporting damage to street furniture and reporting unlawful behaviour to the police.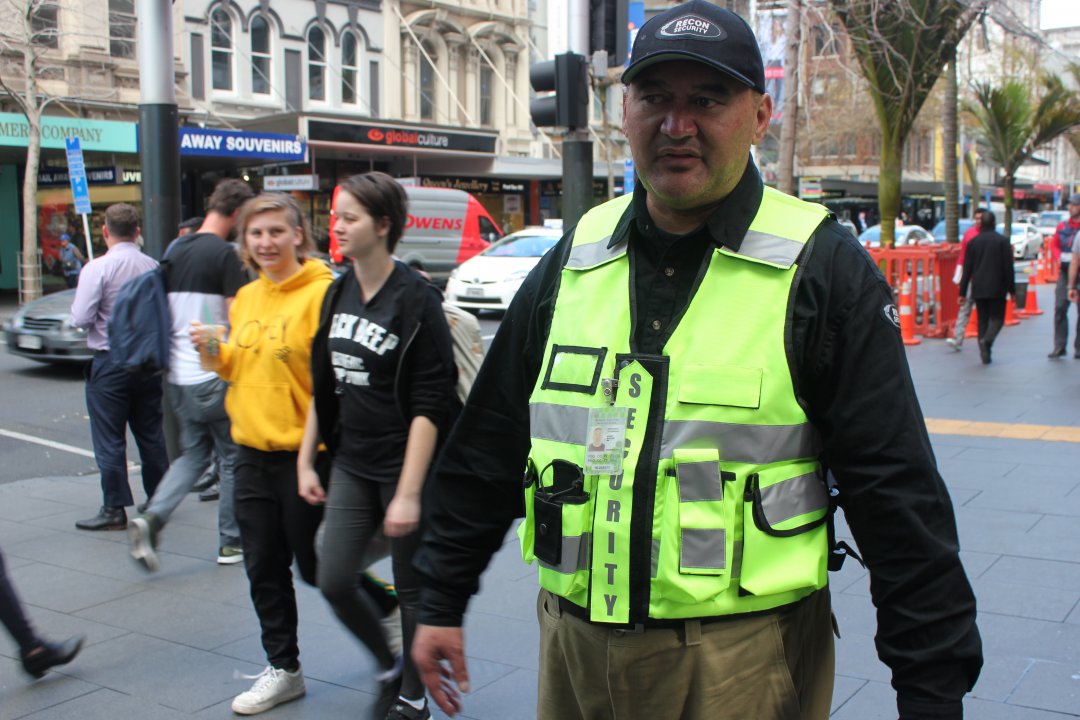 CityWatch is a programme delivered by Auckland Council with co-funding from Heart of the City. The team's on-street presence, monitoring and communication is supported by the police and council when enforcement of the law or bylaws is required.
The programme runs throughout the week:
Monday to Thursday, 6am to 6pm
Friday, 6am - 10pm
Saturday, 8am to 10pm
Sunday, 6am to 4pm
How to request CityWatch assistance
If someone is causing nuisance or acting inappropriately in a public place, please call Auckland Council on (09) 301 0101 so a job can be logged and a guard sent out. The Auckland Council Call Centre is open 24 hours a day, 7 days a week. For more serious concerns, call 111.
More information
See here for more information about CityWatch and other city centre safety initiatives we support.