Welcome to the neighbourhood NeNe Chicken
When NeNe Chicken – a popular Korean Fried Chicken chain – opened the doors of its debut New Zealand store one Queen Street in September it caused such a commotion it made headlines.
Over 1100 NeNe Chicken stores have opened around the world since its inception in 1999, making it one of the fastest-growing food brands in South Korea.

"People are very well-versed with our brand presence around the world" says Marcus Teh, General Manager of NeNe Chicken New Zealand.

But even Marcus was surprised by the "overwhelming" positive response to its opening in the city centre.
The store connects through to Lorne Street - an area that's already well-known for serving up a range of delicious Asian cuisine. Lines of fried chicken fans snaked down it for days.

The New Zealand Herald wrote that in the first week, NeNe Chicken had to close early on the first two nights because they ran out of ingredients. Within three days, nearly a tonne of chicken was sold, and NeNe Chicken met its revenue for the week. Thanks to this unexpected response, plans to expand across New Zealand have been brought forward by two years.

Two months on, demand remains high. The exclusive franchise and license rates to NeNe Chicken in New Zealand are held by the Australian-based ST Group, who also operate Gong Cha on Lorne Street.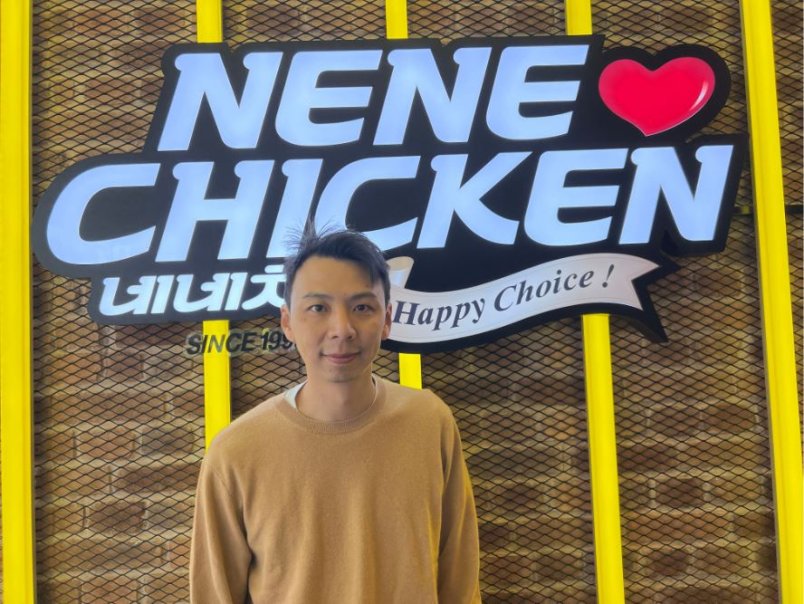 Marcus says that ST Group's "strategy of radiating our businesses out from the city centre" is a "proven, successful formula that we use internationally…it's a hub – everyone comes into the city [centre] to meet."
He continues:
"The city centre is where our target market is. "A lot of students and offices are based in the city centre and there's incoming international students and tourists."
The desire to appeal to a range of audiences is reflected through NeNe Chicken's menu. There's six flavours of chicken "to suit different people from different walks of life" explains Marcus, including Bulgogi and Swicy (Sweet and Spicy) and a range of hot chips, burgers, and wraps.
But the main reason NeNe Chicken opened in the city centre "is because there's a lot of opportunity for growth" says Marcus.
He describes the pending opening of the City Rail Link as an opportunity "for everyone to come into the city and enjoy city life here."
Marcus is seeing an increasing "number of new businesses coming back into the city centre after COVID; the hustle and bustle [here] has been growing."
NeNe Chicken plans to invest $15 million and open 17 more stores around New Zealand. They expect to generate $75 million in annual revenue within the next five years and create almost 300 jobs during this time.
(Newshub)
.