The next stage of transformational change for Britomart
The next stage of dramatic transformation for Britomart is about to begin, with property owner and heritage developer Cooper and Company's announcement of the new 10-floor The Hotel Britomart to be built on the site previously occupied by Britomart Country Club.
Features of the Cheshire Architects-designed 99-room hotel include a cobbled square and distinctive brick exterior with irregularly placed windows, linking the contemporary building with its heritage neighbours through its handmade qualities. There will be five luxury Landing Suites, three of which will feature generous outdoor sky gardens. In addition to the lobby, The Hotel Britomart's ground floor will house new retail outlets and food and beverage offerings.
Cooper and Company CEO Matthew Cockram describes the development as the start
of a new phase of evolution for Britomart. "It allows us to take the appeal and vibrancy of Britomart as the heart of the CBD neighbourhood to a more intense and concentrated level by having people to stay."
Viv Beck, our CEO welcomes the news of a new hotel and the ongoing transformative developments in the area, especially in light of the continued high levels of demand for quality accommodation in the city centre. We expect this will only grow as the city centre offering of events, world-class dining and shopping further expands.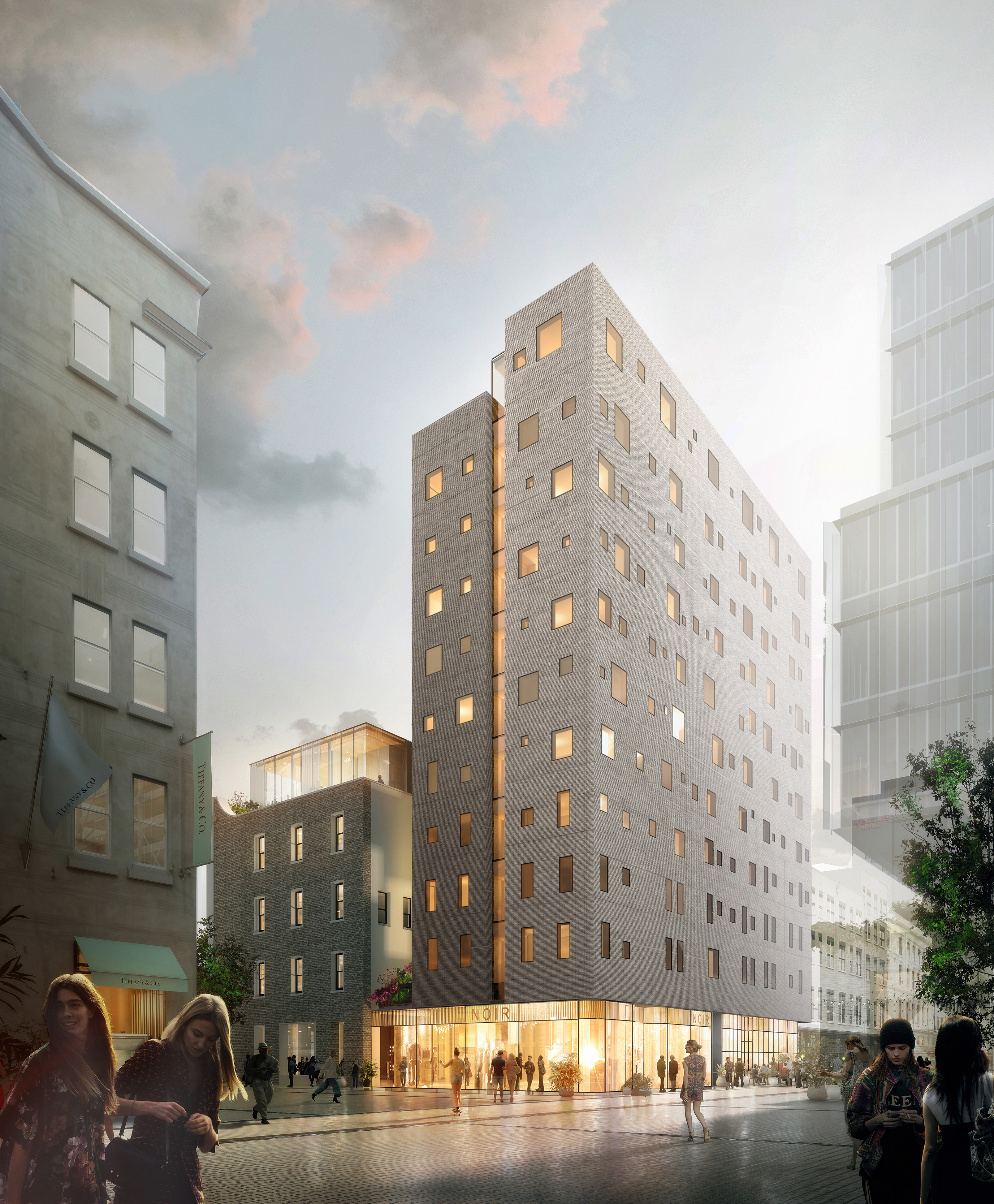 The hotel development will link in with the refurbishment and restoration of the neighbouring Masonic and Buckland heritage buildings that face onto Customs Street, with a new laneway between the old and new buildings connecting the hotel's main entrance with Customs Street through the Masonic Building.
The transformation of private buildings will align here with planned changes for the surrounding public streets and spaces too. Cooper and Company is working with Auckland Council and Auckland Transport to transform Galway Street into a shared space during the hotel construction process, making the Britomart precinct an even more welcoming environment for pedestrians.
Work on the eastern side of Britomart Station will also be carried out, with the Britomart-facing entrance opening out to a plaza that will be both a pedestrian access way and a space for people to meet and spend time.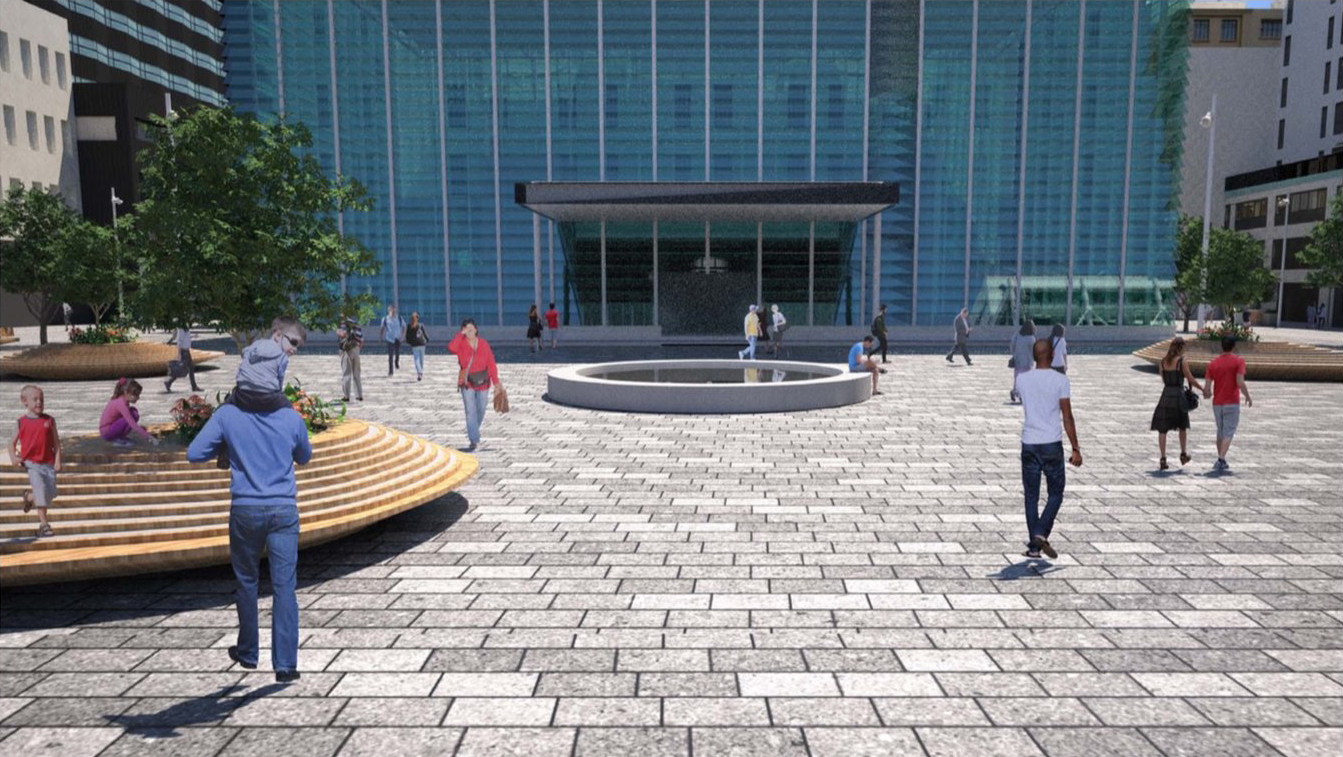 The timeline for all of these projects is closely aligned, with completion for all planned ahead of 2021's major event combo of America's Cup and APEC putting the city centre in the global spotlight. The hotel development and the Galway Street shared space upgrade are expected to take 20 months, and the work to Britomart station and surrounds is planned to be complete in 2020.