Auckland City Mission - HomeGround
Auckland City Mission has started development work on the site of their longstanding Hobson Street premises, with plans to create a groundbreaking community facility to assist in solving chronic homelessness in Auckland.
The new Mission redevelopment, HomeGround, designed by Stephens Lawson Architects, will provide purpose-built housing and a social services facility for some of our most vulnerable community members. The facility is based on The Common Ground Model for integrating services, successfully operating in USA, Australia and Canada.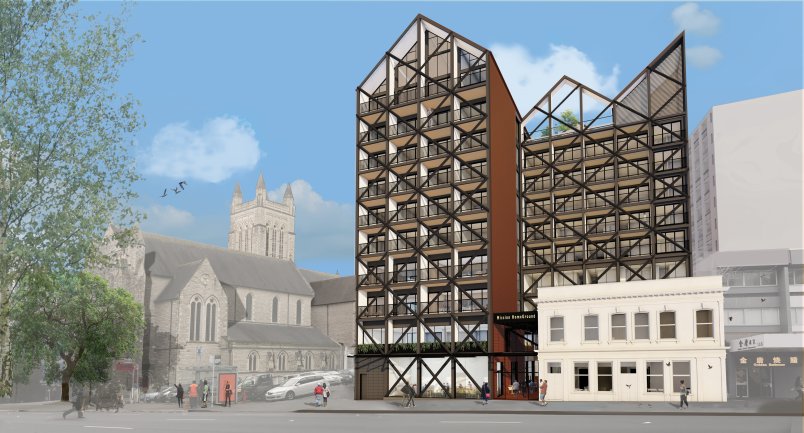 80 affordable homes that are safe and secure with 24-hour support
Integrated social services with a fit-for-purpose crisis care facility, allowing for physical and mental healthcare, social services and dental care to be delivered under one roof
Detox services in conjunction with Auckland and Waitemata District Health Boards, increasing the service in Auckland by 50%
A new community commercial kitchen
A public space for activities including art, carving and drama classes with therapeutic effect as well as social events, conference facilities and social enterprise opportunities.
The new Mission aspires to be an exemplar space with a beautifully designed building, an internal laneway, integrated planting and communal areas for clients to spend time together.
The building will open out onto both Hobson and Federal Streets.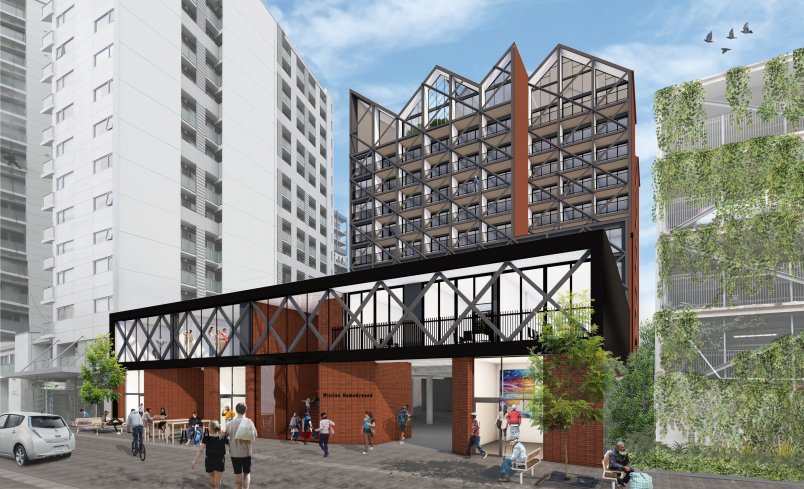 Planned completion for the new Auckland City Mission redevelopment is in 2020.
How you can support the project
Auckland City Mission had raised $72 million of the total $90 million project cost at the time of starting the redevelopment. They are actively working to fundraise the remaining $18 million - you can find out more or make a donation here.