City centre safety meetup
We recently held a safety meet-up for more than 40 interested businesses in the city centre. Members of the local Police Crime Prevention and Beat team gave us an overview of their role in the city centre, discussed prevention programmes such as Storewatch, and the effectiveness of their beat staff. There was an opportunity for Q&A's with Police for businesses to raise any questions around safety in the city, and also have some one-on-one time with them.
Below we've recapped what was covered in the session, along with some links to more detailed information.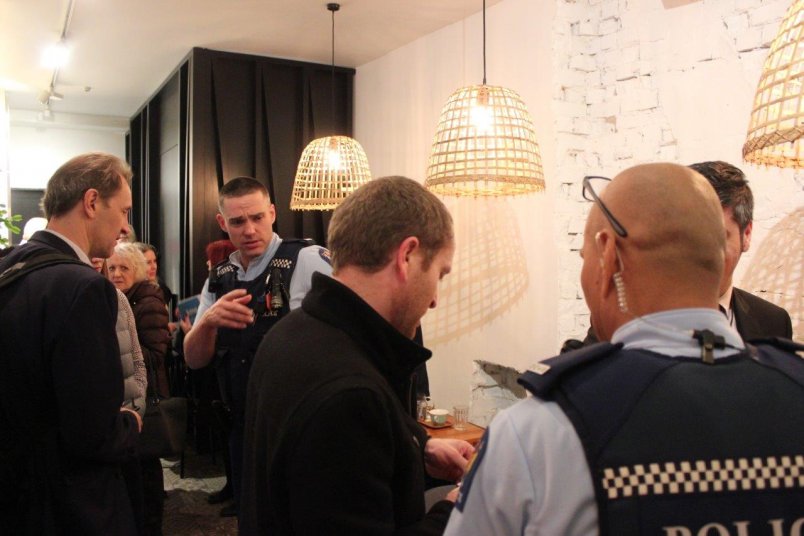 Safety for your business - including information about trespass notices
Here is a link to the Police's business crime prevention publication which includes information about trespass notices. We are more than happy to facilitate one to one discussions between yourself and the police if you are experiencing any site specific issues. Please get in contact with me if you have any queries about this or would like to set up a meeting.
CityWatch and the public nuisance & safety bylaw
The bylaw focuses on managing antisocial behaviour in the city's streets and public spaces. Activity that is considered a nuisance includes obstruction, graffiti or wilful disturbance. The CityWatch team support the management of the bylaw. As well as regular patrols in and around the central city centre, they build relationships with our street community which enables them to set out the rules of what behaviour is acceptable in our public spaces.
More information about the CityWatch programme, including when to call them, and the bylaw is available here.
StoreWatch
Many of you are on the StoreWatch network already. The programme is a communication network to support retail theft prevention for relevant hospitality and retail businesses. If you're interested in finding out more about the programme please contact us.
What is happening to address homelessness in the city centre?
There are a number of initiatives underway to support ending homelessness in the city centre, including Housing First and you can read this in more detail here.
Who do we call when we are having issues in the street?
Here is a list of who to call when you are having issues on the street - including reporting any city management issues such as broken furniture - as that can also contribute to negative perceptions of safety - so please play your part in asking Council to fix any issues in the street here.
Registering interest and more information
If you have any further questions about safety or would like to know more then please get in touch, we are here to be a resource for businesses in the city and here to help you!
We'd also love to hear from you if you'd like to register your interest for future events like this.