City Projects
Auckland's city centre continues its significant transformation. Beginning in early 2000, with the 'CBD into the future' strategy and the Queen Street upgrade in 2004, we have seen over a decade of successful projects that has brought numerous benefits to the city centre, including the introduction of
shared space upgrades
, and projects like Queen Street and St Patrick's Square, Wynyard Quarter, and other infrastructure upgrades such as the
Auckland Art Gallery
.
Heart of the City work to support a number of these projects and the businesses around them. We also have an active role in supporting these developments through our role on the Auckland City Centre Advisory (ACCAB) Board.
Current Projects
The Auckland City Centre Masterplan is a 20-year vision that sets the direction for the future of the city centre as the cultural, civic, retail and economic heart of the city. It shows opportunities for development and identifies eight moves, pictured in the slider above. These will create a stunning city centre and unlock its full potential to be one of the world's premier business locations, the heart and 'Engine Room' of Auckland and the world's most liveable city.
Underpinning the plan is a focus on a range of projects that will make the city centre more family-friendly, pedestrian-friendly and environmentally-friendly. A place we are all proud of, feel excited about visiting and where we can do business and be entertained.
There is an ambitious forward programme in the City Centre to transform our streets, open spaces and transport network into those of a world-class city. This includes a range of street upgrade projects, Waterfront Developments, as well as significant cycling and public transport projects such as the CRL and other cycling projects. Visit the Council website to find out more.
City Rail Link (CRL)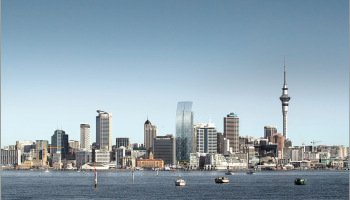 The
City Rail Link (CRL)
is an underground rail line linking Britomart and the city centre with the existing western line near Mt Eden. It will be significant in improving access into the city centre.
Light Rail
Light Rail is currently being investigated for Auckland, requiring significant work to determine it's feasibility including funding and discussions with stakeholders and the community. Stage one of the project could see Light Rail from upper Queen Street to Downtown. More information on Light Rail is available here.
Waterfront Development
Entire new areas of Auckland's waterfront are being revitalized. The Wynyard Quarter area, with a bridge linking the Viaduct to Karanga Plaza and the Viaduct Events Centre, a new dining precinct in North Wharf, and public spaces at Silo Park and Daldy Street. Developments continue to be made under The Waterfront Plan - a non-statutory spatial plan under the Auckland Plan, it sets out a vision and goals for the long-term development of the city centre waterfront and a strategy for the delivery of projects over 30 years.
For more information visit www.panuku.co.nz