Allbirds co-founder Tim Brown on why he's brought the brand to Auckland's city centre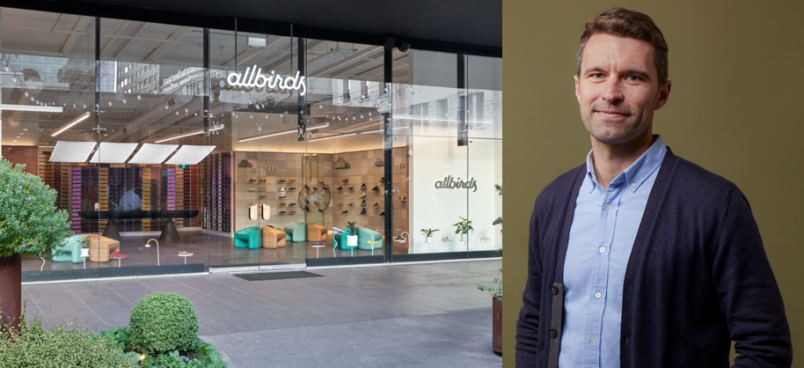 Kiwi shoe company Allbirds has been taking the world by storm since it launched in 2017. Since then, they've opened stores in the US, the UK, China and...as of this week - Auckland's city centre!
With the newest Allbirds store having just opened in Britomart, we caught up with the company's co-founder Tim Brown to find out what drew him to this location - and to find out what he thinks about retail in the heart of the city.
What are you most excited about opening this store in downtown Auckland?
The idea that was to become Allbirds was born in Wellington circa 2007 and it was many years until we launched the brand officially in 2016. While we've based the business in San Francisco and launched our first retail stores in America we always wanted to do the same in Auckland. It took some time to find the right location but we found a great spot in Britomart and it is a really exciting moment for the brand and me personally to be finally opening.
Why did you choose Auckland's city centre, specifically, as the location for your first bricks and mortar store in New Zealand?
We love Britomart and its central, accessible location. The programming in the city has created a community feeling which is much different to a traditional "downtown" idea. We've also been inspired by our new neighbours like Karen Walker and are excited to be a part of this neighbourhood.
How do you feel about the future of retail in Auckland's city centre?
There are so many reasons to come to downtown Auckland and retail is just one of them. The mix of local designers and international brands are contributing to a really dynamic environment where the bar is really high. Having opened stores in Soho, NYC, Shanghai and Beijing, Covent Garden in London and in a number of other cities around the US we've got to understand what great retail locations look like and the Auckland CBD is that.
Find out more about the new Allbirds store in Britomart.
See images of the new store below.