Inside two projects set to take city centre apartment living to new heights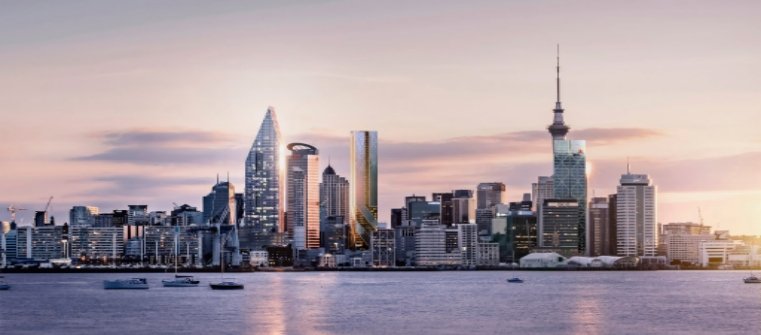 With the city centre in the midst of an exciting transformation (there is an estimated $14 billion worth of public and private development happening here over the next 10 years) it's no surprise it is a place people increasingly want to live. The residential population is growing at a rate six times faster than the rest of Auckland.
Private developers have taken note and a number of new apartment buildings are under construction - this is paralleled with a similar surge in new hotels being built in response to high demand in the hotel sector.
In particular, there has been a need for well-designed, high quality apartments (a trend once again reflected in the hotel sector which has seen demand for 4 and 5 star hotels).
Rising to the challenge
Two developments that are quite literally rising to the challenge are The Pacifica and Seascape - set to alter the city centre's skyline and take its apartment offering to new heights.
Connecting people with the heart of the city
Both developments are high-end, architecturally-designed, and put an emphasis on connecting people with the city centre by incorporating laneways that link up to retail and hospitality spaces as well as the rest of downtown Auckland.
Here is a peek into these two developments, currently under construction.
Seascape
At 187m tall, Seascape will be the highest residential building in New Zealand, only exceeded in height by the Sky Tower. The majority of the building's 52 floors will house its 221 apartments, from studios right through to a 350-square metre penthouse that will take up the top two floors, offering views of the waterfront and the entire city centre.
The public will have free access to three floors of retail and restaurants at the base of the tower. At ground level, a laneway will link the apartments with the the city centre. Running the full width of the site from Customs Street East to Gore Street Lane, this shared space is designed to activate the local streetscape and link into the lanes of Britomart and Fort Street.
The Pacifica
The Pacifica will be one of the tallest buildings in New Zealand at 178 metres. The majority of its 57 floors will house its 282 apartments, however the building will also be home to a 35-room boutique hotel with its own lobby.
The Pacifica's main lobby will be an integrated part of a laneway that will connect directly to a café, retail spaces and the rest of downtown Auckland.