New designs for downtown transformation
New concept images released by council for the downtown area show what the future might look like for this important part of the city.
Aucklanders want to have better access to their waterfront, one of our city's greatest assets. The council group's
downtown programme of works
aims to better connect the city's edge to the waterfront, in many parts by 2021. There's no doubt this programme – which is part of the wider
city centre transformation plan
– is an ambitious one, but it's vital to deliver better places for people to live and connect,
a strong platform for business
and to provide easy access for the many thousands of people travelling to the area.
Significant growth and private development planned for this area - like Commercial Bay - will reinforce this location as a commercial and retail hub, and a number of public transport projects in the area will continue to grow the numbers of people using the new public spaces. By 2026, it's expected that 40,000 people will get to the city by ferry - up 208% on current figures - and that 65,000 pedestrians will use the western end of Quay Street - up 85% on today's numbers. By 2035, CRL will bring 50,000 passengers an hour through Britomart.
The proposed ideas and designs - and what we think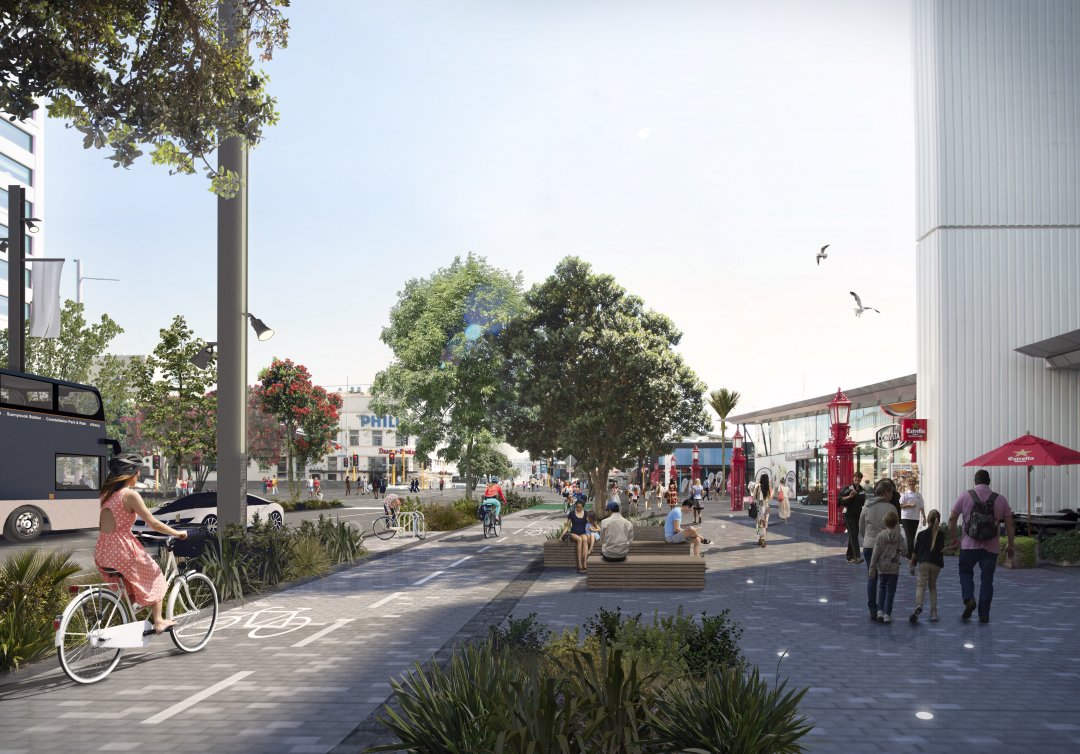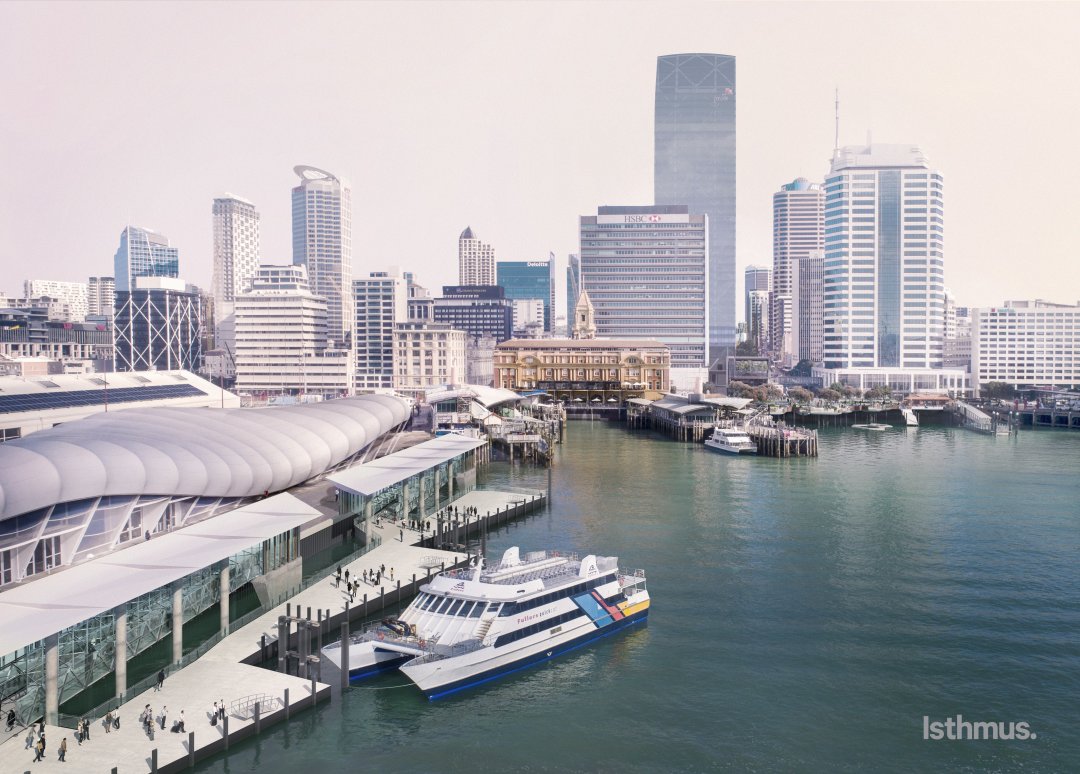 There are many moving parts to this programme and we're broadly supportive of the direction and potential it offers for the waterfront. We value the need to be bold to build our city for the future and this will not always be easy.
We've had the opportunity to review and consider the early designs and ideas, and while there are many positive features such as connecting the city with the waterfront and expressing a uniquely Auckland feel, we are exploring a number of areas including:
The ability to deliver a great street environment with the planned Quay Street downtown bus interchange, and how traffic will work in the area
How the designs for the Ferry Basin align with plans for Queens Wharf and future ferry needs
We have also opposed the consent for the Queens Wharf Mooring dolphin. While recognising the importance of cruise ship facilities for the city centre, we're concerned that a 35 year consent application does not create an incentive to deliver the vision for cruise, nor Queens Wharf as a people's wharf.
A serious omission - where's the joined-up vision?
We also view the lack of discussion about the future of the Ports land as a major omission in the waterfront transformation story. Whilst the horizon for such things as the downtown programme are within the next ten years, we feel that Auckland should be thinking about this important asset more holistically and over a longer timeframe.
Managing the impact of construction
As with any project of this scale, there are challenges around construction - and we are pleased that there is good commitment being made from across the council group to reduce the impact to the city through this period of change. We are working with them about these plans and their approaches.
Find out more and share your feedback
Give feedback online by 23 December - council wants to know what Aucklanders think about the concepts - fill in the online feedback form here.
Heart of the City members' event - Tuesday 27 November, 4.30pm - we're hosting a members' event giving businesses the chance to hear about and discuss the plans and designs. Venue, time and invitation to follow - sign up to our mailing list if you haven't already, or email Sarah to register your interest.
AT pop-up information events

Takutai Square, Britomart

27 November, 5 & 13 December, 11 am - 2 pm

Ellen Melville Centre, 2 Freyberg Place
29 November & 4 December, 11 am - 2 pm
12 December, 12.30 pm - 2.30 pm

Auckland Night Markets, Shortland Street
30 November, 6 pm – 9 pm

La Cigale Market, Britomart
1 December, 9 am - 12 pm

We'd love to hear your thoughts on what's planned also, tell us here.