Word on the (low speed) street - a Q&A event with AT CEO Shane Ellison about the implications of a 30km zone in the city centre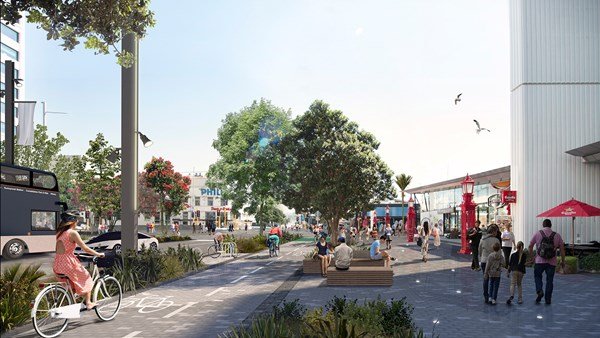 Tuesday 26th February, 7:45 am – 9:00 am
Location: Grand Mercure Hotel, 8 Customs Street East
Free event | Refreshments provided
Join us for a discussion around the 30km speed limit which Auckland Transport is proposing for the city centre. What will be the economic, social and environmental benefits that a slow speed environment would bring? Are there any downsides, and why is AT moving on this now?
We have scheduled plenty of time for Q&A, so bring your burning questions – this is your chance to get answers from the people at the centre of the proposed change including Auckland Transport's Chief Executive Shane Ellison and Executive GM Safety Bryan Sherritt.
Agenda:
7:45am – 8:00am Registration and refreshments
8:00am – 8:15am Presentation
8:15am – 9:00am Q&A discussion
This is a free event but spaces are limited. To secure your space please email sarahh@hotcity.co.nz by COB Friday 15 February.