Your views: the impact of e-scooters on business in the city centre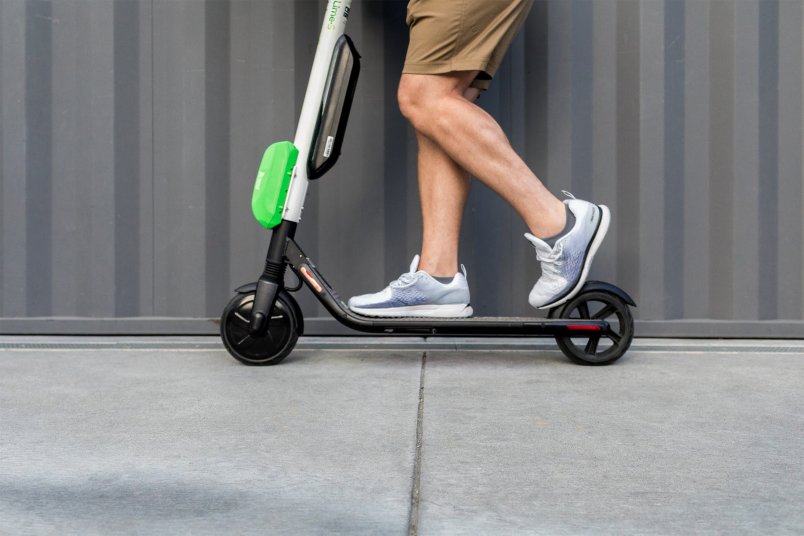 We wanted to find out what impact, if any, e-scooters have had on business in the city centre, so we asked city centre businesses.
Ever since Lime scooters exploded onto the scene in Auckland in October, there has been a surge in the numbers of people using e-scooters to get around the city centre.
We are interested in any new tech that can improve the city centre landscape - especially when it comes to providing easy, environmentally friendly ways to get around (see what we've previously had to say about the rise of electric powered shared vehicles).
But although e-scooters may be easy, fun options for people to travel in and through the city centre, what has been the impact on businesses?
The anecdotal feedback we have gathered shows there's a general sense that e-scooters are an efficient transport option for staff and customers and they reduce traffic congestion among other benefits - see a summary of key insights below.
We also spoke to business reporter Aimee Shaw at the NZ Herald about some of the insights we have gathered - see the story here.
Key comments and insights from city centre businesses:
A number of businesses have commented that they've noticed an increase in customers arriving by e-scooter, with some saying that they've had an increase in sales, and that their customer base has diversified.
One business talked about a customer dashing into the city from Parnell on an e-scooter to buy something during their lunch break - something that wouldn't normally otherwise happen.
Businesses have started receiving requests for scooter parking adjacent or even inside their business. In fact, this is something a Heart of the City employee observed recently - a customer asked to park their scooter just inside the door of a shop while they whipped instore and bought something before jumping back on their scooter and heading off again with their shopping bag - all within the span of 5 minutes.
It's not just customers taking up e-scooters, a number of businesses told us that their staff use them to get to meetings, or even as one business said 'turn up to work on time'.
There are concerns about safety and logistical issues (like where you can ride e-scooters and at what speed) which need to be ironed out so everyone can feel safe. But overall we get the sense that e-scooters seem to be enabling better access and connections across the city centre and therefore are likely to be good for business.
"I agree the safety issue is serious, but believe that, with experience, we'll reduce that issue and benefit from less congestion in the city centre." - City centre worker, professional services
"The micromobility movement of e-scooters has been an efficient, fun way for people to get around our city centre. However, there will always be inconsiderate users e.g dumping them in shop fronts or going full pelt close to pedestrians." - City centre worker, retail
"They've been great and a lot of fun, but I think they should be used on bike lanes rather than busy footpaths - they're too fast on crowded footpaths." - City centre worker, professional services
"I am all for them, in fact I own one myself. However, the way (some) people ride them irresponsibly is a big concern. They should not be allowed on footpaths, especially on Queen Street." - City centre worker, hospitality
Having e-scooters in the city centre is still relatively unchartered territory, so it's a bit of a 'watch this space' scenario - especially with Lime scooters only recently back on Auckland streets, joined by new provider Wave.
We'll certainly be watching closely and continue to welcome feedback from businesses on this topic. If you would like to give feedback, email tania@hotcity.co.nz