Submission for the Signage Bylaw 2014
Related documents: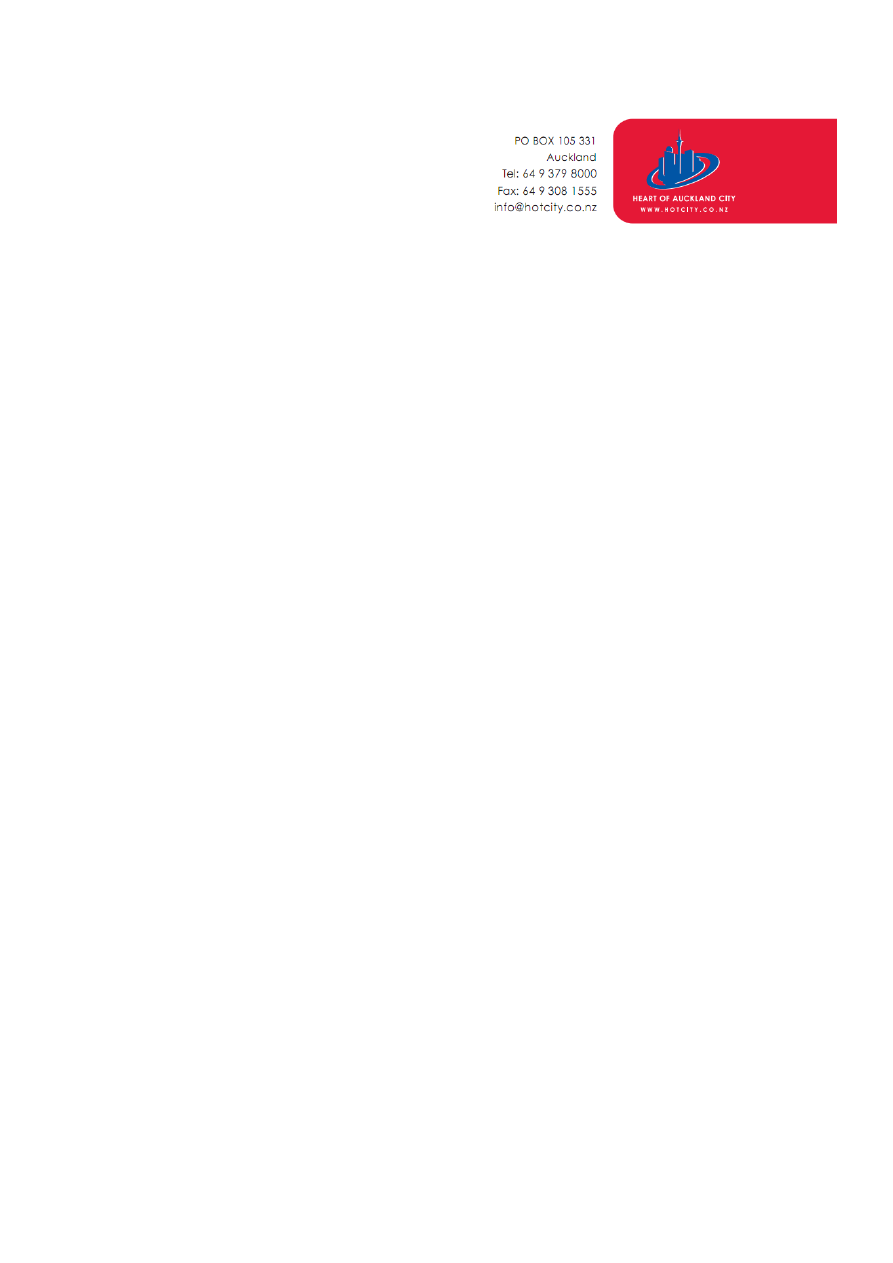 1 
2 October 2014 
Submission: Signage Bylaw 2014   
We appreciate the opportunity to comment on the Signage Bylaw 2014. 
Heart of the City represents property owners and business interest
s in the Auckland's City Centre. We 
have an active role in creating a city centre that is a great place to do business, is a great place to be, 
works well and looks great.  Signage is a vital part of doing business, but it can also be a major 
detractor to the city
's urban environment. We support an approach that looks to find the right balance 
that supports business whilst enhancing not detracting from the public space.   
Our comments on this Signage Bylaw 2014 specifically relate to the Auckland city centre. 
______________________________________________________________________________ 
We welcome a number of the proposed changes. Of particular note are the proposed changes to real 
estate, portable and veranda signage as well as the proposed requirements for window signage. 
These are the 
'obvious signage' types that are the worst offenders in the city centre. 
Whilst we support the proposed changes, we are concerned about Council
's ability (resourcing, will) 
to enforce. The existing number of unpermitted signage throughout the city centre suggests that 
Council does not have the ability to enforce even the existing regulations. Our concern is that any 
changes to the Bylaw will have little or no impact if there is not an investment and focus on 
enforcement.  
We would recommend that in advance of the new Bylaw coming into effect, Auckland Council 
undertakes an audit and enforcement regime on signage that is currently and will remain non-
compliant in the city centre. We would be happy to support and/or partner with Council on this.  
Transitional Provisions 
We support the proposal that requires any portable, real estate or above veranda signage to be 
removed within six calendar months of the date of this bylaw coming into effect.  
Delegated Authority - Part 3 (9)  
We support the proposed delegation of authority to Local Boards to make decisions around the use of 
portable signage.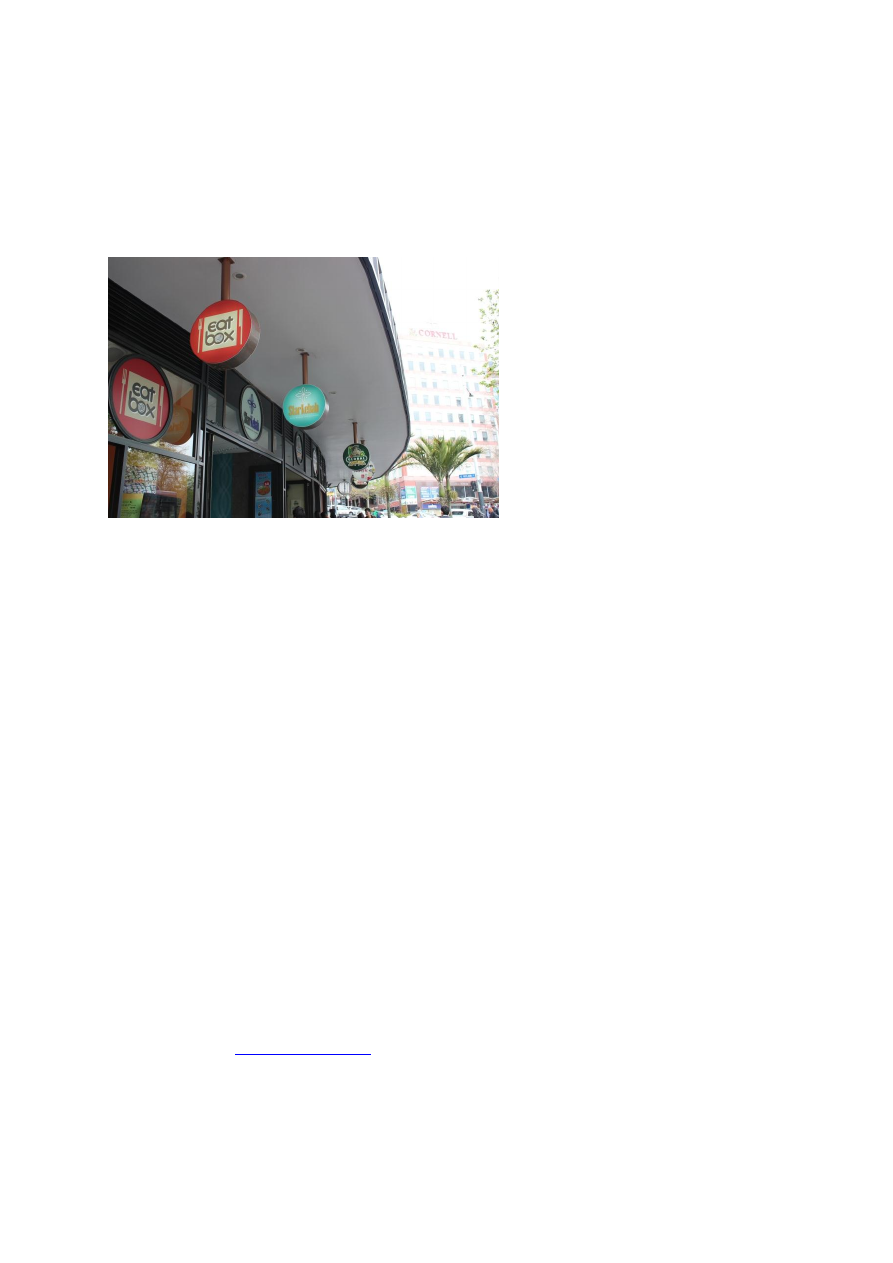 2 
Under Veranda Signage 
We do not support the proposed 5m minimum distance between signs. Whilst we support the intent 
of this condition, we have examples in the city centre where there are multiple tenancies with small 
street frontages, they have regular, uniform and attractive signage, at a distance less 5 metres apart 
(see image below). They do not detract from the city
's urban environment, and do not pose any 
issues to pedestrian or passing traffic, or the surrounding amenity. 
We would request that the Bylaw show
's a reasonable level of flexibility round this. Most important will 
be an evaluation of the site, and the quality/nature/type of signage proposed to determine whether it 
will contribute or detract from the wider urban environment.  
Portable Signs 
We continue to support the prohibition of free standing and portable signage in the city centre 
and will work with Waitemata Local Board, who under this bylaw is proposed to have delegated 
authority in this area, around this. We would request that this City Centre prohibition is referenced in 
the main body of Bylaw.  
Thank you for the opportunity to comment on this Bylaw, and we are happy to discuss this 
further.  
Signed:  
Tania Loveridge 
Centre Manager, Heart of the City  
P: 09 379 8000, e: