Answers needed on Light Rail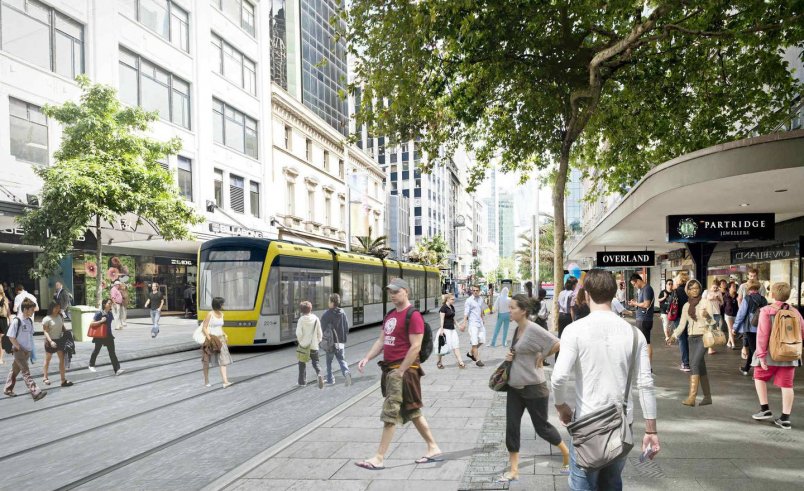 As two preferred bidders finalise their Light Rail bids, it's good to hear that some lessons from City Rail Link have been learned. It has been reported that the Minister of Transport has now instructed both bidders to include how they will address the impact on local businesses. This impact is likely to be substantial and long-lasting, along the length of the designated route.
What is clear right now is that this is a large-scale project with many questions still unanswered.
Rapid transit is needed to ease congestion and support our rapidly growing city. However, there is no clarity or transparency about the requirements of the light rail project or what the next steps will be after a preferred bidder has been chosen. This uncertainty presents a risk for many local businesses and others who are likely to be severely impacted.
For such a complex, expensive and transformative project we need to ensure that the "best bid" selected by central government is right for Auckland.
Here a few important questions we have made clear need answering:
Requirements
What are the requirements that have been set by Government for the light rail bids to achieve?
Was a business case completed and other options considered before the final requirements were set by Government?
On what basis will the bids be evaluated?
Engagement with Auckland
What are the key milestones and timeline for decision making?
How is this project integrated into the existing public transport network and wider transport plans for the city?
What input will Auckland's local government have in negotiations with the preferred bidder over the route choice and other details that will affect the city?
Will businesses and others who will be affected have a chance to participate in a standard consenting process under the RMA or will the project be fast-tracked through special legislation?
Cost
The bidders will provide costings and outline their funding model in their bids, presumably including an upfront capital contribution from the government and approach to fare pricing.
What will be the expectation on ratepayers and taxpayers for funding operating costs through the life of the project?
Who will own, manage and maintain the asset when complete?
Timing
When and where is construction expected to start and finish?
Business Disruption
The bidders have now been instructed to include how they will address the impact on local businesses.
Will the lessons of the City Rail Link debacle be used to find a better way to ameliorate business disruption on this much larger project?
What financial provision will be made to do this well?
What organization will be held accountable for business disruption throughout the project?
These are all reasonable questions, given what's at stake for Auckland. The bidders for the light rail project have a responsibility to consider these questions and Aucklanders have a right to see convincing answers before it's too late to influence a decision that will shape Auckland for the next century.