Businesses in the movement against single-use plastic
Right now, it's Plastic Free July, a global movement that was started seven years ago in Western Australia with the goal to dramatically reduce single use plastic and improve recycling. We think there's a real opportunity for the city centre and the businesses here to be an exemplar in waste management and minimisation. We think there's a good case for going waste free ahead of Council's goal of 2040.
To mark Plastic Free July, we've taken a look at what some of our local businesses are doing this month – and all year round – to reduce plastic use and create discussion and action on this important topic.
Locally, the Sustainable Business Network is running a #showusyourlunchbox campaign, encouraging people to take their own reusable containers to their favourite eatery to get lunch with the added intention of raising awareness and prompting a culture shift about single-use plastics. City centre SBN members taking part in #showusyourlunchbox include Altezano Brothers, Scarecrow and Green Time.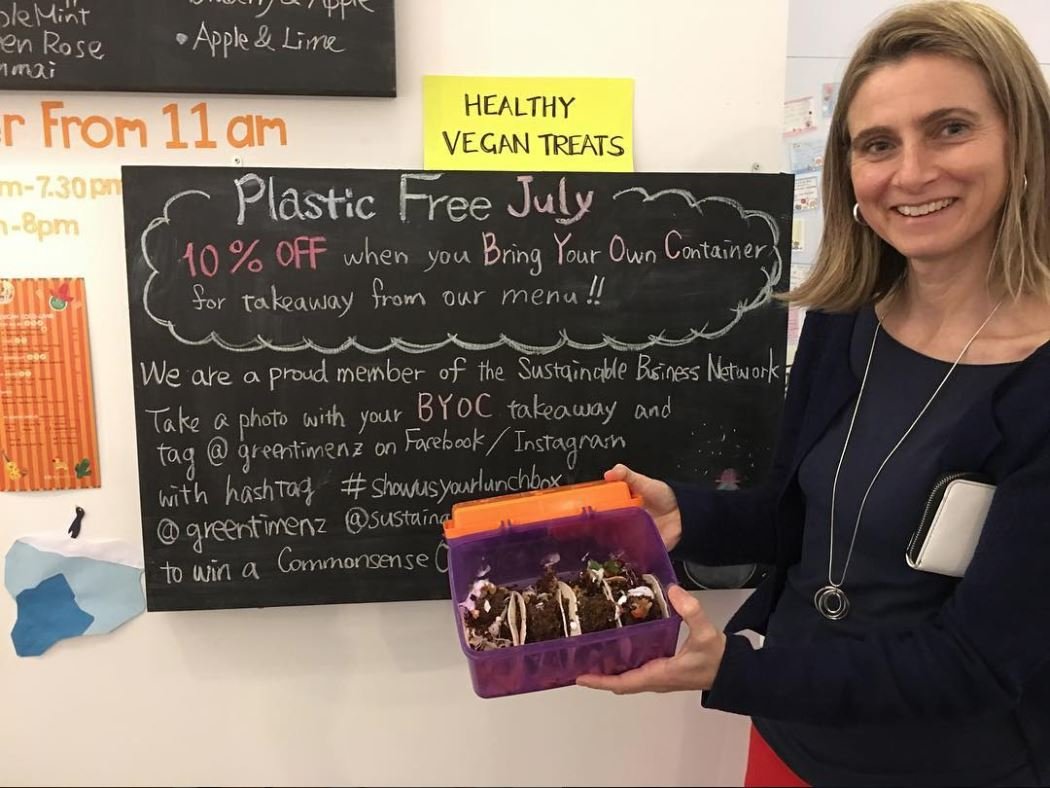 James Griffin of SBN says that many people are ready to make the shift to bringing their own containers to buy food.
"Increasingly bags from home are being used for supermarket shopping. Taking our own containers to food stores is a logical next step, and it's something everyone can do." James Griffin, SBN
Scarecrow and Green Time both offer discounts to customers year round for bringing their own containers, only provide compostable single-use containers, and also make a concerted effort to reduce plastic from their supply chain.
Green Time's Kitty Lin says she feels there's a lot of potential for businesses to lead the way and show consumers that they have motivations beyond profit.
"I believe that action, belief and commitment need to be built into the business model from the start, so then the practices can evolve and improve as the business gets bigger." Kitty Lin, Green Time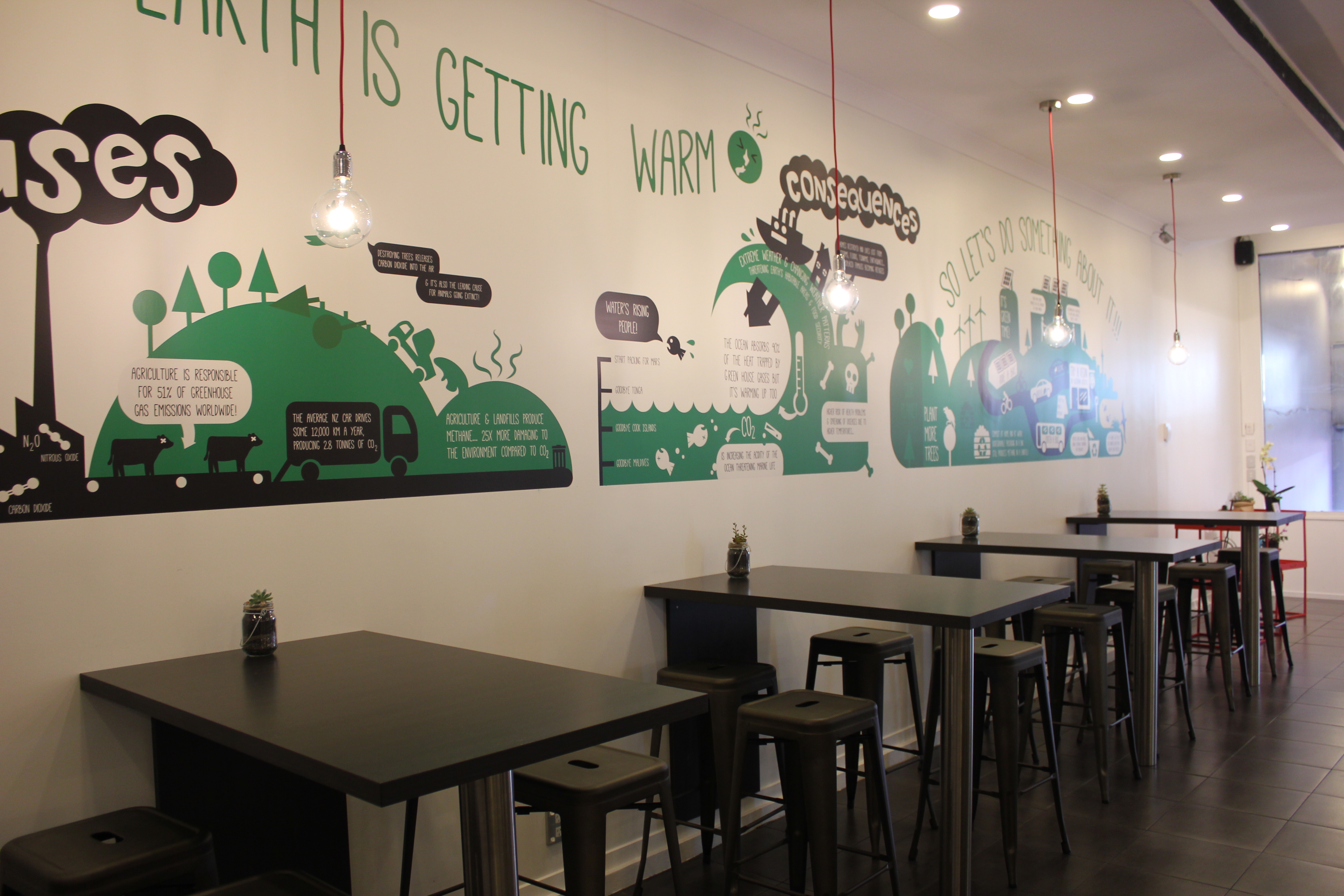 Scarecrow's Alison Dyson says that actions are secondary to attitudes in the movement against single use plastic.
"We need to work hard together to make waste un-acceptable, and to make our re-use, re-cycle and repair a natural 'first instinct'. This will only happen when all walks of life are reflecting these attitudes: food and retail can be big drivers in pushing this new attitude." – Alison Dyson, Scarecrow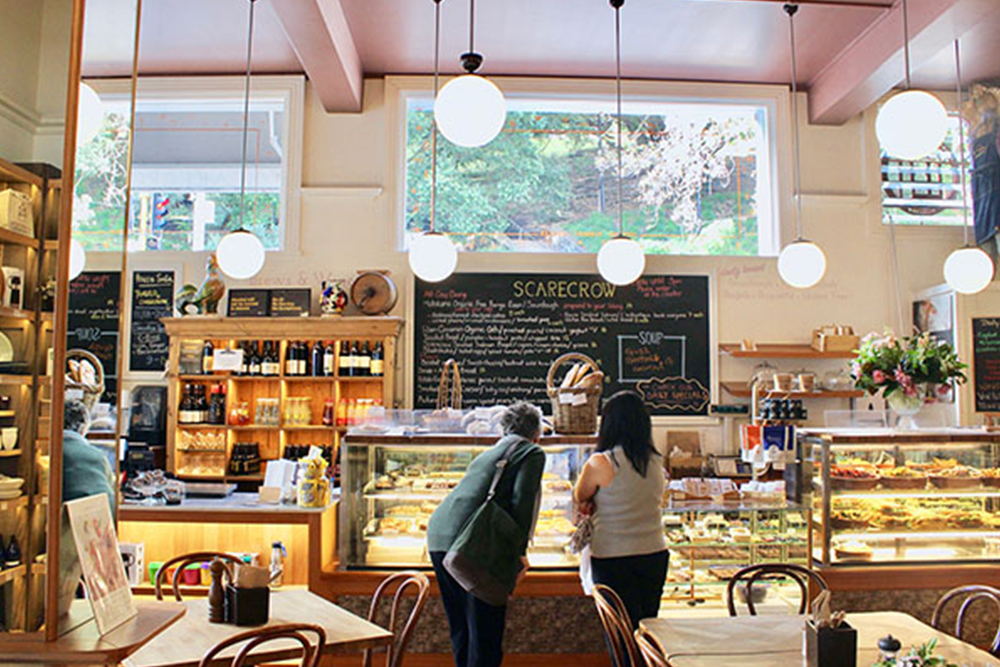 Businesses outside of the food industry are also taking action to reduce plastic use. Heather Gerbic of Pauanesia says that they work closely with their suppliers on packaging and shipping, and that many of their suppliers recycle paper and use cardboard rather than any plastic protection or wrapping for shipment.
"In the case of our Native softie birds we recycle large cardboard boxes and non-woven bags to supply the makers with the recovered wool fabrics. The hand-made stuffed birds are returned in the same outers." She says that while these actions have been easy to institute locally, they need to work harder with international, larger scale suppliers. "We need to constantly re-stipulate the plastic minimization part of our order."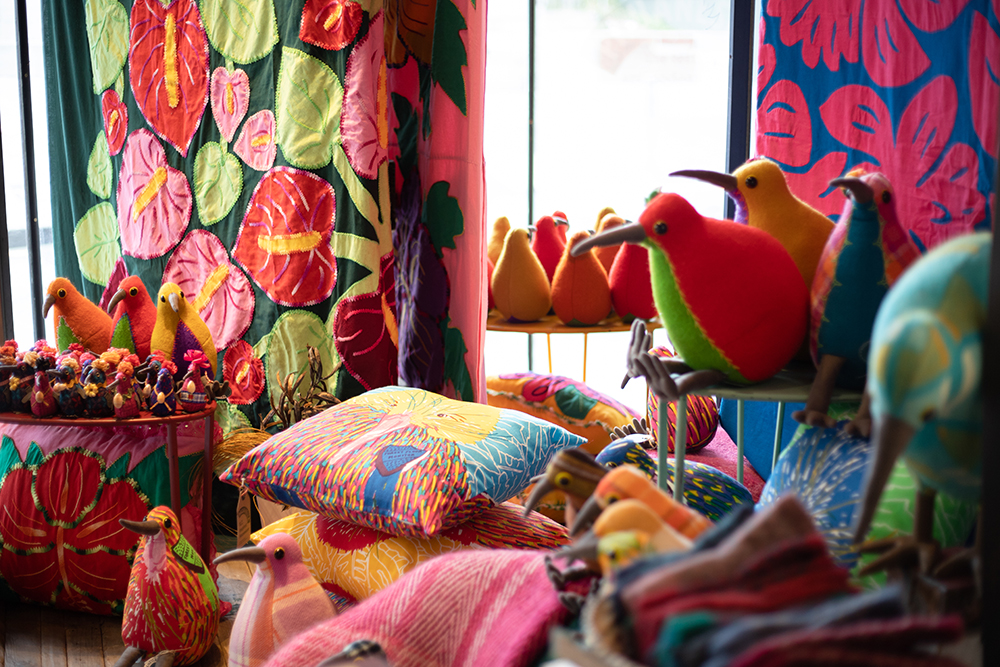 All of the businesses we spoke to talked about their staff and customers' enthusiasm about their actions to reduce plastic. Kitty says many of their regular customers understand that 'eco-costs' are investments for the future and are vocal in their appreciation for their work. "Some tell us or write to us about how much they appreciate our existence or what we do, how we do, showing the team that our hard work is worthwhile. It means so much."
Heather says many of their initiatives to reduce plastic and other waste are their staff and customers' ideas. "It is a partnership of all parties involved not just the owner."
"Every day we make a conscious effort and conscious choices. So do our customers! We love that." Alison Dyson, Scarecrow
Find out more or let us know what you're doing:
If you're interested in finding out more about reducing plastic use and other sustainable business practices, the Sustainable Business Network, based in Britomart, is a valuable local resource and network

If you feel strongly about reducing plastic use and waste or have any interesting stories to share about what's already happening in your businesses to reduce waste we'd love to hear from you. Send us an email or give us a call on (09) 379 8000.
Other plastic free happenings in the city centre this July:
Britomart's La Cigale market has gone plastic-free from July, asking all stall-holders to eliminate plastic bags from their stalls. They'll be offering options including paper bags and compostable cornstarch bags for free, and reusable product bags and carrier bags will be available to purchase
For the Love of Bees and Live Lightly are hosting a screening of The Clean Bin Project on 20 July at the Ellen Melville Centre as part of Films for the Future: a hopeful film series.