H&M on foot traffic, healthy competition, sustainability and more
International fashion brand H&M opens its Auckland flagship today in the brand new Commercial Bay development located at the waterfront end of Queen Street. By the end of next year, this much anticipated new addition to the city centre will be home to just over 100 retailers, with a mix of major retailers, speciality retail and food and beverage.
We took the opportunity to ask H&M Country Sales Manager Daniel Lattemann a few questions about what the store will add to the city centre retail mix and what they're most excited about.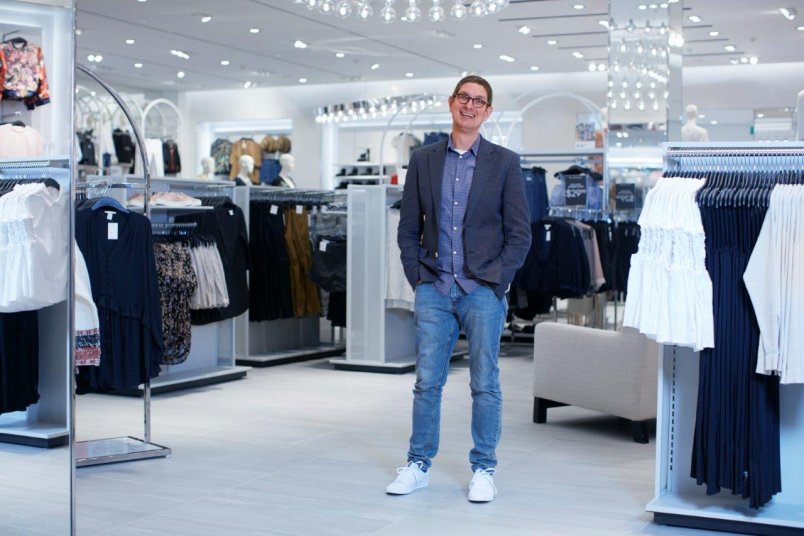 Appropriately, since the store is right in the midst of the continuing development of Commercial Bay, he says that all of the change going on in the area is exciting. "Auckland is really going through a transition, especially in the CBD area, and there's such a diversity here in Auckland."
Daniel says that the size of the store, the type of customer here and the store's flagship status means it offers a number of exclusive collections - it's the only place shoppers will find the Home range in Auckland and the only place in the country to stock H&M's limited premium fashion collections.
We've talked before about some of Commercial Bay's plans for transport sustainability, and we're pleased to see their first tenant walking the environmentally-friendly walk as we start to consider the idea of becoming a zero waste city centre.
Their 'Conscious' range product is visible throughout the store, they have garment collection boxes at every payment counter so customers can deposit unwanted clothing and textiles - from any brand - for recycling, and they re-use the boxes products are delivered in hundreds of times.
With two of the city centre's most well-known retail precincts - Queen Street and Britomart – pretty much right outside their front door, Daniel sees value in being surrounded by strong retail and the excitement that creates for their customer. "We love that there's competition in the city centre. It creates a win-win situation for everyone, for our competitors as well, because it drives foot traffic, and every retailer needs that traffic."
With the rest of Commercial Bay due to open next September, bringing the daytime population of the block to 10,000, the huge increase in the numbers of people travelling through Britomart every day when the City Rail Link is finished, and the continued growth in Queen Street pedestrian numbers, that traffic is only going to grow.
Daniel says H&M are looking forward to it. "We want to bring our customers fashion where they are. And it should be convenient. Convenient and fun."