Safety
CityWatch Security Programme
The CityWatch programme seeks to improve the community's perception and experience of safety in the city centre, particularly in relation to breaches of the Public Safety and Nuisance Bylaw. The programme sees a security team of four guards, operating from:
Monday to Friday, 6am to 4am
Saturday, 8am to 4am
Sunday, 6am to 6pm
The hours of operation focus on busy times and seek to complement policing resources and strategies.
The primary focus of the programme is to enforce the Public Safety and Nuisance bylaw - including begging that causes a public nuisance, busking rules, outdoor trading permits, and issuing warnings and collecting prosecution data for offensive behaviour where it breaches council bylaws (such as glue sniffing, window washing) and reporting serious offences directly to the police. The team also reports illegal rubbish dumping in the streets to Council.
To request for CityWatch assistance, please call Auckland Council on (09) 301 0101 so a job can be logged and a guard sent out. The Auckland Council Call Centre is open 24 hours a day, 7 days a week. For more serious concerns, call 111.
StoreWatch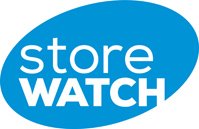 StoreWatch
is a communication network between 150+ city centre retailers and the NZ Police that aims to reduce and prevent retail theft in the city centre. The network is designed to get retailers talking to and looking out for each other by sharing critical information and developing a sense of community through a common need.
Launched in 2013, the feedback we've received on this program has been fantastic.
"We have benefited a lot from being a part of StoreWatch. Since being a part of this program, we have made a close connection with the stores involved around us and also received heaps of support from the Police. We would 100% recommend StoreWatch to anyone." Sam Shepherd, Rebel Sport Atrium.
If you are a retailer and are interested in joining the StoreWatch network, contact Constable Sam Webb at aucklandcbd@storewatch.co.nz or on 021 191 3058. Alternatively, contact us at Heart of the City.
Find out more about StoreWatch in this downloadable information sheet.
BarWatch
BarWatch is a network of city centre bars and clubs that have come together to support the creation of a safer night time environment.
The network operates on Wednesday, Friday and Saturday nights and uses radios to exchange vital information on issues such as intoxication, entry refusal and general disorder or violence. BarWatch is supported by a communications coordinator and is linked in with the CityWatch patrols and the Police. To make BarWatch a real success, an extensive network of central city bars and other late night operators need to come on board. It has the potential to make a real difference to the city centre's night time experience.
"It has been very useful and in some cases instrumental in keeping unwanted patrons out. We feel it really does improve general safety in the CBD." Rauairi Hatrick, Cassette 9.
BarWatch offers a number of benefits for both participating bars and the wider city centre environment:
'Early warning and prevention' system with the ability to share information about any potential issuesthat may arise
Quick and effective way to act on incidents that have been reported through the BarWatch network
Overall reduction of risks and alcohol related issues
Facilitates useful exchange of information between licensees and Police, including the Alcohol Harm Reduction Team.
If you are interested in joining BarWatch or would like more information, contact Trevor Goodwin at BarWatch@globalsecurity.co.nz or on 021 368 473. Alternatively, contact us at Heart of the City.
You can download our BarWatch flyer here.