More community pride and less dodging people on the footpath thanks to new changes on High Street
More community pride and less dodging people on the footpath: what we can expect for the future of High Street according to businesses as the street moves into the second stage of temporary changes for the High Street Pilot project.
Four months on from the drop in footpaths being installed from Shortland Street to Vulcan Lane, many businesses in the second stage from Vulcan Lane to Durham Street East are thrilled it's now their turn.
Hooray the widened footpaths have finally reached us! We've been waiting for all the extra room for our book loving customers to stare at our beautiful windows without jostling for space.
Jo McColl, Unity Books Co-Owner/Manager
I'm a massive fan of the idea of expanding the footpath a bit more - for ourselves and the other people who use the street, like tourists. It's always good to not have to be super conscious of dodging people on the footpath. We already have a permanent wide footpath outside our store, now with the new extensions the street will have a really nice continuous look.
Tommy Tung, Alchemy Equipment
The project, which is a collaboration between the local community, Heart of the City and Auckland Council, aims to create a safer and more vibrant environment for people by reallocating street space.
Mayor Phil Goff says the upgrades have helped rebalance the street towards people rather than vehicles. "It makes it a more pleasant place to spend time in for pedestrians and people shopping and dining in the area.
The project also aims to make deliveries and servicing easier for business, with designated loading zones added to east side of the street. The impact of rubbish on the street is also being considered, with a trial bin for businesses being added to prevent street clutter ahead of kerbside collections.
Feedback from the High Street District community has been supportive so far.
I was apprehensive initially about the changes; I was sure lots of our customers parked near our store so was dubious about the impact of having fewer car parks outside. Then immediately, the first day of having wider footpaths, we had people come into the store who had walked past every day without noticing us. Suddenly people had more room to look at what was around them; they could stop without somebody bumping in to them. I was happy to be proven wrong.
Beau Jeffries, Manager/Buyer, Trainers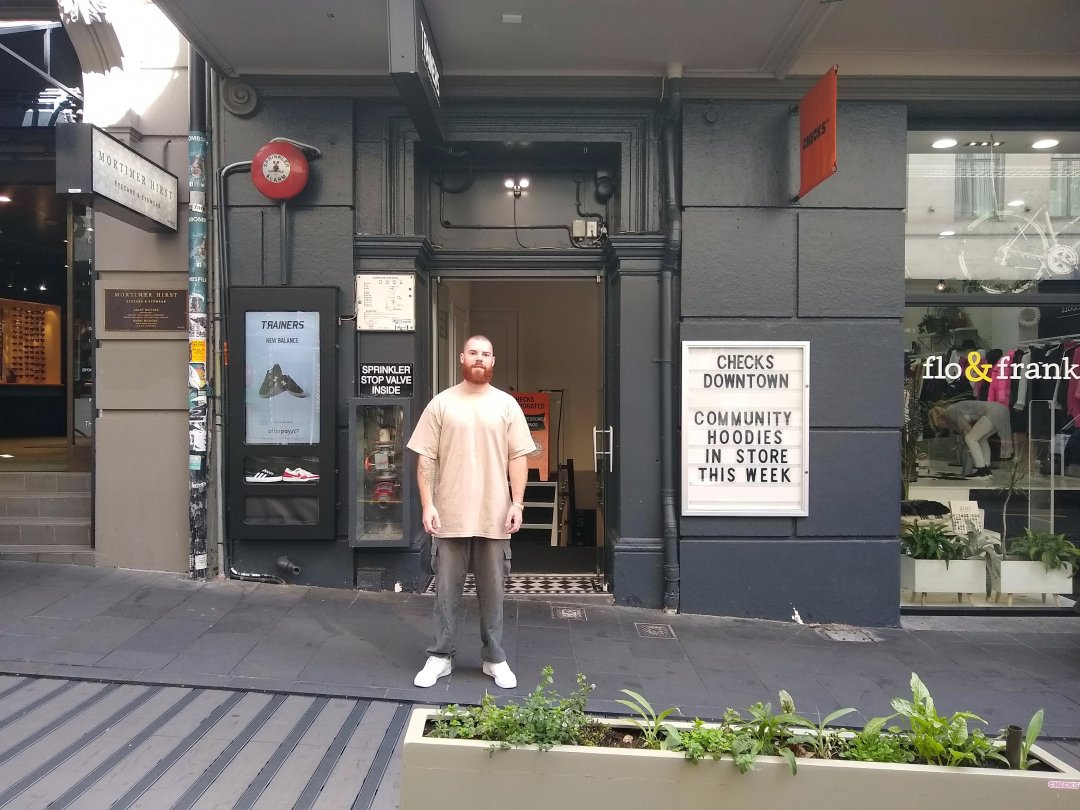 Beyond the physical changes, the project has also brought a greater sense of pride for the area. Unity Books' Jo McColl says "I've been here 31 years and it feels like the city is returning High Street to the original community pride that we used to have."
Our chief executive Viv Beck says this is a really positive project. "It proves the benefit of collaboration, and given it's a trial it's a good way to test changes in the street without major investment or disruption. And best of all it shows off what a special place High Street is."
High Street before and after Stage 2